The Politics of Hope
Event details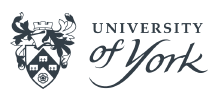 Guardian columnist Owen Jones will deliver a keynote address, before joining a panel discussion exploring the changing political economic landscape. Speakers include:
Vicky Pryce, Centre for Economics and Business Research and GoodCorporation
Gulcin Ozkan, Department of Economics and Related Studies, University of York
Claire Ainsley, Joseph Rowntree Foundation
Martin Smith, Department of Politics, University of Yok
About the speakers
Owen Jones is a Guardian columnist and the author of Chavs: The Demonisation of the Working Class and The Establishment – And How They Get Away With It. Chavs was long-listed for the Guardian First Book award in 2011, and The Establishment was chosen as one of the best books of 2014 by Liberty Director Shami Chakrabarti. Owen is also a contributing writer to the New Statesman. He was named 2012 Stonewall Journalist of the Year, and Young Writer of the Year at the Political Book Award in 2013.
Vicky Pryce is a Board Member of the Centre for Economics and Business Research. Her recent posts have included: Senior Managing Director at FTI Consulting; Director General for Economics at the Department for Business, Innovation and Skills (BIS); and Joint Head of the UK Government Economics Service where she was responsible for evidence based policy and for encouraging measures that promoted greater productivity in the UK economy. She had previously been Partner and Chief Economist at KPMG and earlier held chief economist positions in banking and the oil sector.
Vicky co-founded GoodCorporation, a company set up to promote corporate social responsibility. She sits on the Department for Business Innovation and Skills' panel monitoring the economy and is on City AM's Shadow Monetary Policy Committee.
Gulcin Ozkan is a professor with the University of York's Department of Economics and Related Studies. Her main research interests lie in international macroeconomics, international finance, emerging markets and political economics. Her recent research has included the sudden stops and financial crises; external debt and exchange rate regime choice; investment and exchange rates; central bank independence; political instability and public investment decisions; implications of inflation targeting regimes for the accumulation of public debt; Economic and Monetary Union and the dynamics of reform in the applicant countries; interactions between fiscal policies and the labour markets and their implications for the optimal policy rule; and policy making arrangements between the monetary and fiscal policy-makers and optimal bail-out policies and financial crises.
Claire Ainsley joined the Joseph Rowntree Foundation as Director of Communications and External Affairs in November 2013. Prior to this, Claire worked in communications in the public and voluntary sectors, and for the UK's largest trade union. She was Head of Communications for the government's National Treatment Agency, Campaigns and Media Co-ordinator at Unite the union, and held campaigns and media roles at RNID and Missing People. Claire has a BA in Politics from the University of York and an MSc in Global Politics from the University of London.
Martin Smith is Head of the Department of Politics at the University of York. His main research covers various aspects of British politics including central government, civil service reforms and politics parties and public policy, where he has focussed on policy networks, policy making, policy implementation and leadership. He also has an interest in theories of the state and the changing nature of state power. He has undertaken a number of funded research projects including studies of the British Core Executive, the Changing Roles of Ministers and Civil Servants, Policy Implementation and the Regulation of Private Security. Martin joined the University of York in 2012 as an Anniversary Professor of Politics. Previously he was Professor of Politics at the University of Sheffield and has also taught at the Universities of Essex, Kent and Brunel. At the University of Sheffield he was Head of Department between 2001 and 2005 and Faculty Director of Research between 2008 and 2012. At Sheffield, he played a leading role in the development of the Economic and Social Research Council (ESRC) funded White Rose Doctoral Training Centre. Martin was educated at the University of Essex where he completed his PhD on the politics of agriculture in 1988. He has also been a visiting Professor at the University Pompeu Fabra in Barcelona. He was appointed as a member of the Academy of Social Sciences in 2010.
Waterstones
Books will be available to buy from the Waterstones' stall at this event.
Tickets