Britain and Class: 'We're All in it Together'
Event details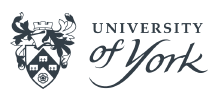 Is the British class system dead or just morphing into something more complex? Who are the new winners and losers? Our speakers include:
Lynsey Hanley, author of Respectable
Paul Wakeling, Great British Class Survey
Rosemary Bennett, Social Affairs Correspondent, The Times (Chair)
About the speakers
Lynsey Hanley is the author of Respectable (Allen Lane) and Estates: An Intimate History (2007) and is a frequent contributor to the Guardian, the New Statesman, and many other publications. She makes regular appearances on TV and radio, including Newsnight, Start the Week and Night Waves. As well as an Honorary Research Fellow at Lancaster University, she is a Fellow of the Royal Society of Arts and a member of the Demos advisory council.
Her main areas of interest are social class; economic, social and spatial segregation; the British education system; public policy; built-up areas; mass media and popular culture. Through these themes she tries to examine how individuals interact with their physical, cultural and social environments.
Paul Wakeling is part of the Department of Education at the University of York and is a member of the UK Council for Graduate Education's working group on postgraduate funding and resourcing; and Universities UK's Social Mobility Advisory Group Academic Reference Group.
Rosemary Bennett has been Social Affairs Correspondent for The Times since 2007. She joined Reuters as a Financial Markets Reporter in 1994 and became its Political Correspondent in 1997. She moved to the Financial Times in 1999 and then to The Times where she was Deputy Political Editor for five years. Her areas of special interest are adoption, welfare reform and the annual Times charity appeal, which she runs.
Waterstones
Books will be available to buy from the Waterstones' stall at this event.
Tickets