The Future of Banking
Event details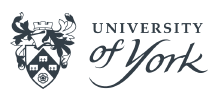 Join our expert speakers as they explore the culture of investment banks. Has there been enough reform to avoid another global financial crash?
Speakers include:
John Kay, author of Other People's Money
Joris Luyendijk, author of Swimming with Sharks: My Journey into the World of Bankers
Vicky Pryce, Centre for Economics and Business Research and GoodCorporation (Chair)
About the speakers
Professor John Kay is one of Britain's leading economists. His interests focus on the relationships between economics and business. His career has spanned academic work and think tanks, business schools, company directorships, consultancies and investment companies.
John chaired the Review of UK Equity Markets and Long-Term Decision-Making which reported to the Secretary of State for Business, Innovation and Skills in July 2012. He is a visiting Professor of Economics at the London School of Economics, and a Fellow of St John's College, Oxford. He is a Fellow of the British Academy, a Fellow of the Royal Society of Edinburgh and a director of several public companies. He contributes a weekly column to the Financial Times and is the author of many books, including The Truth about Markets (2003) and The Long and the Short of It: Finance and Investment for Normally Intelligent People who are not in the Industry (2009), Obliquity (2011) and his latest, Other People's Money, was published by Profile Books in September 2015.
Joris Luyendijk is an investigative journalist and author of Swimming with Sharks: My Journey Into the World of the Bankers. Based on 200 interviews with bankers and banking staff in London, the book was an Evening Standard Book of the Year 2015. Joris used to write the Guardian's Banking Blog, which looked at the world of finance from an anthropological perspective.
Vicky Pryce is a Board Member of the Centre for Economics and Business Research. Her recent posts have included: Senior Managing Director at FTI Consulting; Director General for Economics at the Department for Business, Innovation and Skills (BIS); and Joint Head of the UK Government Economics Service where she was responsible for evidence based policy and for encouraging measures that promoted greater productivity in the UK economy. She had previously been Partner and Chief Economist at KPMG and earlier held chief economist positions in banking and the oil sector.
Vicky co-founded GoodCorporation, a company set up to promote corporate social responsibility. She sits on the Department for Business Innovation and Skills' panel monitoring the economy and is on City AM's Shadow Monetary Policy Committee.
Waterstones
Books will be available to buy from the Waterstones' stall at this event.
Tickets