How to Thrive in the Next Economy: Designing Tomorrow's World Today
Event details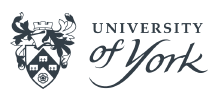 Experts discuss what is needed to thrive in a new economy and to grow businesses. Speakers include:
Stephen Evans, Learning and Work Institute
John Thackara, author of How to Thrive in the Next Economy: Designing Tomorrow's World
Zoe Williams, Guardian columnist (Chair)
About the speakers
Stephen Evans became Deputy Chief Executive of the Learning and Work Institute in 2014 and is responsible for its research and development work. He joined from Working Links, a leading provider for employment and skills services, where he led on policy, strategy and business development. Prior to this, he worked for the London Development Agency as Director of Employment and Skills, commissioning programmes and leading the work of the London Skills and Employment Board; was Chief Economist at the Social Market Foundation; and spent six years as Senior Policy Advisor in HM Treasury, leading on policy to cut child poverty, increase employment and boost productivity.
John Thackara has travelled the world for 30 years in his search of stories about the practical steps taken by communities to realise a sustainable future. He writes about these stories online, and in books; he uses them in talks for cities, and business; he also organises festivals and events that bring the subjects of these stories together. He is the author of How To Thrive In The Next Economy. His previous book was the best-selling In the Bubble: Designing In A Complex World (MIT Press). As Director of doorsofperception.com, John organises conferences and festivals in which social innovators share knowledge.
John studied philosophy, and trained as a journalist, before working for 10 years as a book and magazine editor. He is a Senior Fellow of the Royal College of Art, in London, and a Fellow of Musashino Art University in Japan. He is also a member of the UK Parliament's Standing Commission on Design.
Zoe Williams writes for the Guardian and the New Statesman. She writes political commentary, interviews and reviews. Her work has also appeared in other publications, including The Spectator, the London Cyclist and the Evening Standard where she contributed columns on a variety of subjects, and a diary about being a single woman in London.
Waterstones
Books will be available to buy from the Waterstones' stall at this event.
Tickets