Reinventing the North: From Rome to Rowntree

Peter Edwards/span>
Thursday 14 June 2018, 6.00

PM

to 8.00pm

Free admission


Booking required
Book tickets

Meet outside the entrance,

Yorkshire Museum, Museum Gardens

(map)
Wheelchair accessible
Event details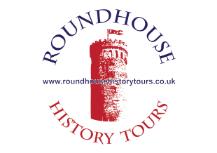 From the Synod of Whitby, through to the Battles of Stamford Bridge, Towton and Marston Moor, and the Industrial Revolution, Yorkshire has played a pivotal role in British History.
Join historical tour guide Peter Edwards for a walking tour as he challenges some of the stereotypes of Yorkshire and the North. Find out why Yorkshire deserves a more prominent role in the national historical narrative and why the county's experience of the 'story of Britain' is very different to that of the narrative promoted by popular history.
With regional devolution increasingly advocated, is a sharper sense of regional history needed to inform decisions for the future? Join Peter of Roundhouse History Tours for some lively debate and a fascinating journey from Roman occupation to Brexit.
About the speaker
Dr Peter Edwards is a successful teacher, lecturer and historical tour guide with nearly 30 years' experience, who has taught extensively in secondary schools, sixth form colleges, universities and a high security prison. His PhD, gained in 1998, focused on the crises of late Imperial Russia and his research interests are directed towards imperial subjugation and ethnic cleansing in Europe. Dr Edwards established Roundhouse History Tours in 2015.
Tickets