Festival showcases University of York research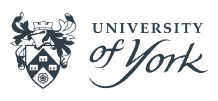 Join us at York Festival of Ideas as we showcase some of the innovative research that University of York researchers are leading on. This incredible work is contributing to solving some of the world's most intractable problems, as well as helping us to understand the world we live in. One of the world's premier institutions for inspirational and life-changing research, the University's work is focused around seven research themes. These align York's academic strengths to best meet the grand scientific, social and environmental challenges of our time.
From spearheading research, training and standards in the safety of robotics and autonomous systems, to developing games to help understand how to better preserve our memory, come along and find out about the life-changing research being carried out at the University of York. All our Festival events present research in an accessible and engaging way.
Explore the University of York's research themes
Other events featuring York researchers or students, or brought to you by University of York staff, include:
The Art of Activism Tuesday 5 to Sunday 10 June
Behind the Scenes of Science: The Biology Teaching Laboratories Wednesday 6 and Thursday 7 June
Romeo and Juliet and Vampires: Supernatural Shakespeare in young adult novels and films Wednesday 6 June
Eleanor Catton in Conversation Wednesday 6 June
Travels in Time, Fiction and Physics Wednesday 6 June
The Qur'ans of Uljaytu Wednesday 6 June
Frankenstein: A night at the movies Wednesday 6 June
Liquid Traces: The left-to-die boat case Wednesday 6, Sunday 10 and Wednesday 13 June
Language Change as Competition Wednesday 6 June
Behind the Scenes of Science: The York Plasma Institute and Laboratories Wednesday 6 and Wednesday 13 June
Singing for Health Thursday 7 June
Necromancers, Scientists and Angry Bulls Thursday 7 June
Fish 'n' Ships: Fishing through time Friday 8 and Saturday 9 June
Prison Terminal: Dying in prison Friday 8 June
York Law School 10-year Anniversary Moot Friday 8 June
How Science Made the Victorian Future Friday 8 June
The Mughal Queen Nur Jahan as a Patron of the Arts Friday 8 June
The Chimera Ensemble Friday 8 June
The Historic Yorkshire Word Hunt Saturday 9 and Sunday 10 June
Seebohm Rowntree Re-considered Saturday 9 June
Soapbox Science Saturday 9 June
Festival Fringe Family Fun Afternoon Saturday 9 June
Re-imagining the Sacred Saturday 9 June
Coins: Exploring the unexpected Saturday 9 June
Art, Activism and the Political Imagination Saturday 9 June
Witchcraft and Wizardry Sunday 10 June
Zombies in York Monday 11 and Tues 12 June
Representations of the Body: The Female Nude in Egyptian Modern Art 1939–1963 Monday 11 June
Imagining Sustainable Electronics Monday 11 June
The Afterlives of Medieval Kings Monday 11 June
In the Shadow of the Moon: A rehearsed sharing Monday 11 June
Tomorrow's Leaders: Imagining our future Tuesday 12 June
Behind the Scenes of Science: The York JEOL Nanocentre Tuesday 12 and Thursday 14 June
A World without Violence against Women Tuesday 12 June
Imagine If… Tuesday 12 June
Imagining Ancient Egypt Tuesday 12 June
Edvard Munch: The brighter years Tuesday 12 June
Behind the Scenes of Science: The York Structural Biology Laboratory Tuesday 12 June
Sherlock Holmes Investigates the Impossible Tuesday 12 June
The Business of World Cup Football Tuesday 12 June
Organising British Crime: James Morton in conversation with Mark Roodhouse Tuesday 12 June
Re-staging Greek Tragedy Today Tuesday 12 June
Imagining Justice: Criminological fiction Wednesday 13 June
What Works for Women at Work: Four patterns working women need to know Wednesday 13 June
The Tower of Babel Revisited Wednesday 13 June
Exploring the Limits of the Possible Wednesday 13 June
Space. Planets. Stars. Wednesday 13 to Saturday 16 June
Beer and Beowulf: Fantastic poetry Wednesday 13 June
Behind the Scenes of Science: The Clinical Simulation Unit Thursday 14 June
Immigrants: An English controversy, 1250-1500 Thursday 14 June
Facing the Impossible in Physics Thursday 14 June
Ivan Bilibin: Visualising fairy tales Thursday 14 June
Puzzles in the Pub Thursday 14 June
Imprisoned, Erased, Repressed, Innovative: Hidden stories of LGBT+ scientists Thursday 14 June
Foundations of House Friday 15 June
The Beatles at 50: Lyric Secrets of the Beatles' White Album Friday 15 June
A Taste of Ancient Sicily: Food, farming and family life Saturday 16 June
LUMA Film Festival Saturday 16 and Sunday 17 June
Psych!York: Interactive family fun Saturday 16 June
Talking Portraits! Saturday 16 June
Thinking: Destination Unknown… Saturday 16 June
Medic! A sense of First World War battlefield medicine Saturday 16 June
Bearing Arms, and Heads and Bodies: Stretcher bearers in the First World War Saturday 16 June
Space: The final frontier? Sunday 17 June
Eoforwic: Celebrating Anglo-Saxon York Sunday 17 June
Britten: War Requiem Wednesday 20 June
Refuse/Refuge Friday 20 July to Sunday 16 September