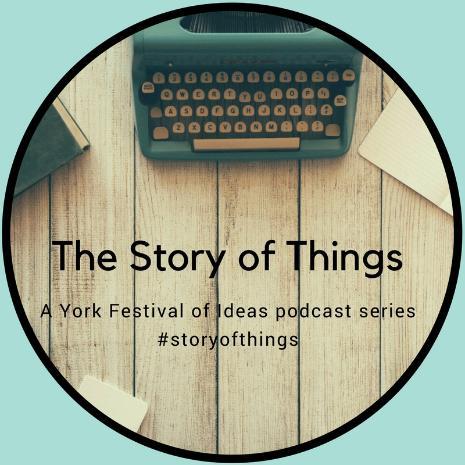 ‌
The Story of Things
The Story of Things is a podcast series hosted by York Festival of Ideas. It explores a variety of research that has changed the way we think or the way in which society operates. Experts in their field discuss how we understand the world around us and what researchers and communities are doing to improve our environment, culture, health and wellbeing. Series Two is presented by University of York archaeologist, Dr Penny Spikins.
Episode One: The Story of Bees
Dr Debbie Maxwell, from the University of York's Department of Theatre, Film and Television (TFTV) discusses folktales about bees to investigate the power of storytelling in helping communities today, and particularly young people, in conserving this crucial insect and its environment for future generations.
Episode Two: The Story of Football
Dr Alex Gillett and Dr Kevin Tennent, from the University of York's Management School talk about their research in demonstrating the value of big sporting events, specifically the World Cup; they question whether these events have more cultural benefit than economic. Listeners can see Dr Gillett and Dr Tennent in a live event, with former Chairman of the Football Association, Greg Dyke, at the York Festival of Ideas (12 June 2018).
Episode Three: The Story of Voice
Dr Vince Hughes and Professor Peter French, from the University of York's Department of Language and Linguistics, investigate voice recognition software and the challenges of using technology in criminal conviction cases.
Episode Four: The Story of Mental Health
Dr Nicola Moran, from the University of York's Department of Social Policy and Social Work, and Inspector Bill Scott, North Yorkshire Police, discuss a £1 million collaborative project to development a bespoke mental health awareness training package for the police and how they investigating its impact upon the police response to people with mental health problems.
Presenter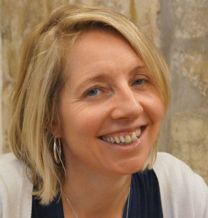 Dr Penny Spikins teaches the archaeology of human origins at the University of York. Her research interests include the evolution of human social emotions, such as empathy, sympathy and gratitude, and the relationships between such emotions and material things. She has published several books and papers on this topic including the recent 'How Compassion Made Us Human'.
Series Two of the Story of Things is supported by York Festival of Ideas, and produced by OverTone Productions for the University of York. Music is by Richard Evans.