The Story of Things is a podcast series exploring the meaning of everyday objects from the past and present that help us explain the world we live in. Why do we emotionally react to objects? Do certain objects help us in our uniqueness? Is it the story behind the object that truly provides meaning? Presenters Dr Penny Spikins and Dr Dorothea Debus put these questions in the context of human evolution and the philosophy of the mind.
Teaser episode:
Over the next few weeks we are going to be looking at three very different objects from various periods of time. We will be using these objects to investigate why human beings become so attached to 'things' – is it in our DNA, inherited from our ancestors? Or is it a more modern societal phenomenon?
Episode One: The Story of an Ancient Hand Axe
In episode one, Dr Penny Spikins and Dr Dorothea Debus, from the University of York, discuss an ancient hand axe, on loan to us from the Yorkshire Museum. It looks like it could be a weapon but in actual fact it is a tool used for cutting meat approximately 70,000 years ago. Aside from its practical application, it was made in a way that was also aesthetically pleasing. So why would this ancient community care about what a basic cutting tool looked like? One theory is that its pleasing aesthetic demonstrated skill, patience, and knowledge on the part of its maker. In this podcast episode the researchers discuss what this tells us about our human attachments to everyday objects and how it helps us interpret the world we live in today.
Episode Two: The Story of a 1950s Brooch
Dr Penny Spikins and Dr Dorothea Debus inspect a 1950s brooch, which contains a special photograph. They ask is it the stories behind an object that makes them meaningful to us? Is it the emotion that comes with a story the real value of 'things'?
https://www.youtube.com/watch?v=gddsjIPaHD4
Episode Three: The Story of a Children's Book
In the final episode in the series archaeologist, Dr Penny Spikins and philosopher, Dr Dorothea Debus, explore a children's book and the personal inscription inside its pages to understand whether certain objects make human beings feel unique. This book was published in 1991 and was submitted as a cherished object through our online survey. If we were to copy all of its unique characteristics and produce a perfect replica of the book, would the owner be tempted to give up the original for the replica? In this episode we explore why it is difficult to let go of certain objects and whether the characteristics of the item gives us a sense of personal uniqueness as its owner.
Series two of 'The Story of Things' will be back with a new line-up of research projects in October 2017.
https://www.youtube.com/watch?v=0cRi4KWrgZ4
Presenters: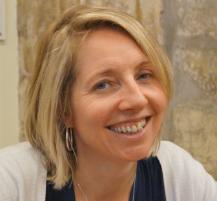 Dr Penny Spikins teaches the archaeology of human origins at the University of York. Her research interests include the evolution of human social emotions, such as empathy, sympathy and gratitude, and the relationships between such emotions and material things. She has published several books and papers on this topic including the recent 'How Compassion Made Us Human'.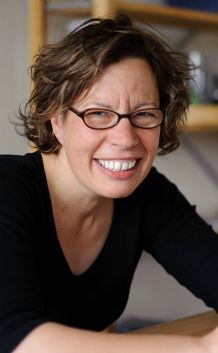 Dr Dorothea Debus teaches philosophy at the University of York. Her main areas of research lie in the Philosophy of Mind and Psychology. She has written on philosophical questions relating to the phenomena of memory, the imagination, attention, and the emotions, and more recently she has started work on a new research project which investigates peoples' active involvement with their own mental lives.
Get Involved

To contribute to research on the meaning of objects in their evolutionary context, visit the website and complete the survey here.
The Story of Things is produced by Matthew Edwards and James Legros, with special thanks to the Department of Theatre, Film and Television. Music is by Richard Evans.