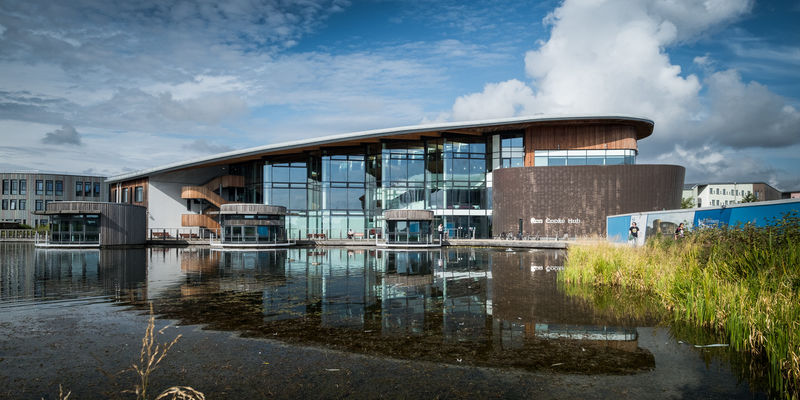 Planning your visit
Welcome to York Festival of Ideas
Running from Tuesday 4 to Sunday 16 June at venues across the city of York, York Festival of Ideas 2019 offers over 200 inspiring events – the majority of them free – under the banner of A World of Wonder.
Featuring world-class speakers, exhibitions, theatre, music, films, guided walks, family-friendly activities and much more, our programme offers something for all ages and interests.
Below is some information which we hope will help you make the most of your Festival experience.
Themes
To help you find an event that's right for you, all our events are grouped into 16 broad themes, such as Exploring York, Performances and Of Women.
Families
Families are warmly welcomed to York Festival of Ideas. Many of our activities, such as Adventures into the Unknown, Zombies in York and Medieval Magic, have been designed specifically with the young in mind.
Venues
Events are taking place at more than 40 venues across York.
A large number of our events take place at the Tempest Anderson Hall at the Yorkshire Museum in the heart of the city, and on the University of York's Campus East and West.
Tempest Anderson Hall, Yorkshire Museum, is located in the Museum Gardens. Next to Lendal Bridge, it's just a 10 to 15-minute walk from York Railway Station.
The University's Campus East and West are located to the southeast of York, a short bus ride from the city centre.
Booking
To avoid disappointment, you are advised to check if your chosen event requires a ticket. To reserve your ticket, simply follow the instructions given for each event. Booking online is generally the easiest option.
For events ticketed by the Festival Box Office, you can also phone 01904 324119 from Monday to Friday, 10am to 2pm.
Admission to events
For ticketed events, please either print and bring your ticket(s) to the event entrance, or show them on your phone.
Admission to events is on a first-come, first-served basis. Please be aware that as not everyone who asks for tickets uses them, and to make sure we have a good-sized audience, we send out more tickets than there are places. We do our best to get the numbers right, but unfortunately we occasionally have to disappoint people. Entry may be refused if the event has started or if the venue is full, so please do arrive on time.
By the same token, sometimes spaces become available at the last minute. If you are interested in an event that is fully booked, we suggest you come along 15 minutes before the start of the event and make yourself known to a steward. Once all ticketed guests have been admitted, you may be offered a place. Please note, this is at the discretion of the event organisers as not all venues operate this system.
Food and drink
Many city venues have cafes serving refreshments. Please check the venue's website for details.
On the University of York campus, enjoy hot and cold snacks at the Ron Cooke Hub on Campus East throughout the Festival. With an impressive lakeside setting, the Hub Café offers an excellent section of snacks and drinks, including Grumpy Mule coffee, delicious homemade cakes and pastries, gourmet sandwiches, salads, panini and much more. In addition, the ultra-modern Piazza Restaurant will be open week days until 7pm. Ask about the YORCUP scheme and find out how you can save money and reduce the number of disposable cups on the University campus.
Travel and transport
Please note that Lakeside Way on Campus East (University of York) is going to be closed for emergency repairs from the morning of 6 June.

This will affect attendees coming in on the 66a bus. Buses will be diverted to Field Lane car park for visitors to Campus East.
The nearest car parks to the Yorkshire Museum are on Marygate and Bootham Row. For more city centre car parking information visit itravelyork.info/driving/parking.
Public transport is the easiest way to travel to the University of York campus, with frequent bus services from the city centre. Car parking on Campus East and West is free after 6pm and on weekends. For events held on Campus East, please park in Field Lane and Kimberlow Lane car parks. Maps and directions are available at york.ac.uk/maps.
Accessibility
Information on wheelchair accessibility can be found on the venues page.
Need any help on the day?
Please talk to the event organiser or a Festival steward who will be happy to help. Festival stewards wear a black t-shirt with the York Festival of Ideas logo.
Book sales
Fox Lane Books will be providing book sales at many of this year's York Festival of Ideas events.