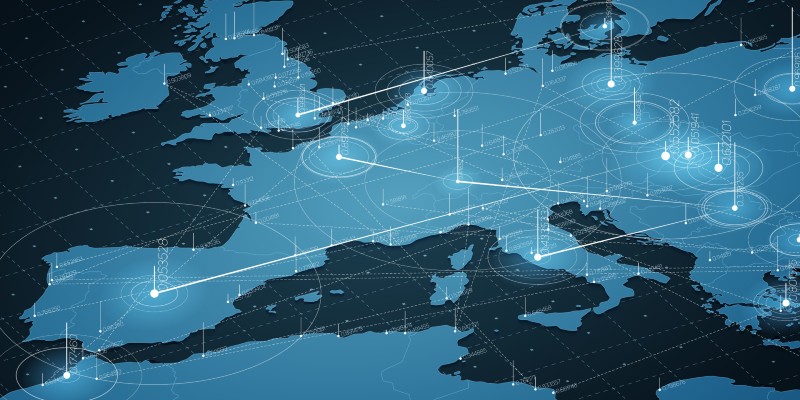 Europe's Role in Defence and Security on a World Stage
Panel discussion
Date and time:

Sunday 19 June 2022, 1.15pm to 2.45pm

Location:

In-person and online
Ron Cooke Hub, Campus East, University of York (Map)

Admission:

Free admission, booking required
Event details
As the war in Ukraine recalls the Cold War and the era of USA/Soviet dominance, join our panel of experts from across the globe as we explore the European Union's role in defence and security, and how the shifting geopolitical landscape poses threats that call for a unified and robust response.
In March 2022 the EU adopted a new Strategic Compass aimed at strengthening security and defence measures in the areas of crisis management, resilience, capability development and partnerships. What could this mean for tackling challenges that reach beyond military conflict to new frontiers such as economic sanctions, disinformation campaigns and threats to cyber security?
For the first half of 2022 France holds the Presidency of the Council of the European Union and their overall goal, according to President Macron, is 'to move from being a Europe of cooperation inside of our borders to a powerful Europe in the world, fully sovereign, free to make its choices and master of its destiny.'
We will question this bold aspiration, in a context in which other global powers - the USA, Russia and China - seem to be pursuing more nationalist agendas, and examine how Europe can move beyond ambition to firm commitment, paving the way for a common strategic culture, which protects The Union's interests and defends their values around the world.
This is a hybrid event that you can either attend in person or join via Zoom. You'll receive a link to join via Zoom a couple of days before the event takes place and a reminder an hour before. During the event, you can ask questions via the Zoom Q&A function, but audience cameras and microphones will remain muted throughout.
This event is part of the Festival Focus War and Peace: Threats to global security. Why not attend related sessions on Ukraine: Causes, Consequences and Implications for Global Security and Europe and the Radical Right?
Presented in collaboration with The Morrell Centre for Legal and Political Philosophy, which is generously supported by the C and JB Morrell Trust.
Partners