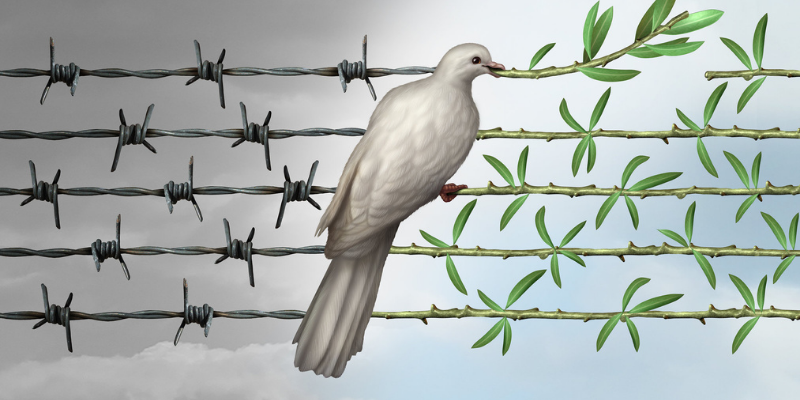 War and Peace: Threats to global security
The invasion of Ukraine by Russia has changed the balance of the world's global security map. What has led to the current tragic situation and what are the implications of the war in Ukraine for Europe and the UK?
Globalisation, austerity and Brexit had already heralded significant changes for Europe's citizens. As the gap between rich and poor widens and democracy seemingly continues to fail to deliver, the nationalist far right is gaining ascendancy across Europe.
Join us as we explore the causes and consequences of the bitter conflict in Ukraine, and the wider implications that invasion has for global security, and for all of us.
The War and Peace: Threats to global security Festival Focus events are hybrid, meaning you can either attend in person or join via Zoom. You'll receive a link to join via Zoom a couple of days before the event takes place and a reminder an hour before. During the event, you can ask questions via the Zoom Q&A function, but audience cameras and microphones will remain muted throughout.
These Festival Focus events are presented in collaboration with The Morrell Centre for Legal and Political Philosophy, which is generously supported by the C and JB Morrell Trust.