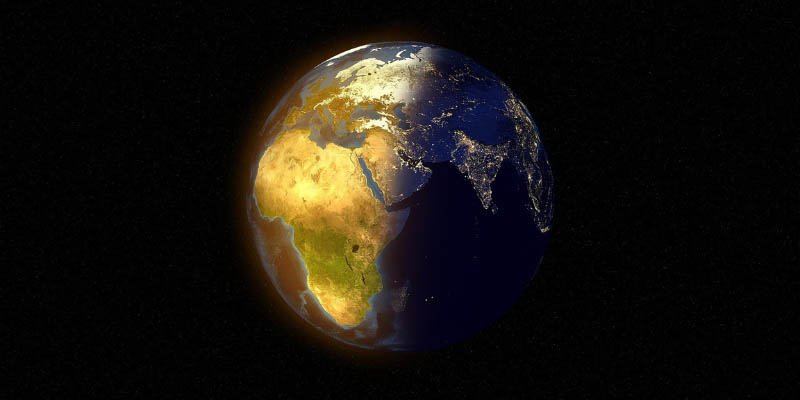 Africa and Europe: Reversing points of view Norman Ajari, Bénédicte Faivre-Tavignot, Sarah C. Dunstan and Stephen Chan
Panel discussion
This event has now finished.
Date and time:

Friday 2 June 2023, 7pm to 8.15pm

Location:

Online only

Admission:

Free admission, booking required
Event details
Due to the national rail strikes this event will now be held online.
The relationships between Africa and Europe are of high importance internationally, with close economic, geographic and cultural ties, and an interconnected history.
Our experts explore the complex dynamics between the two continents and the deeply-rooted social and political challenges that, if better understood, could pave the way for better collaborations and dialogue in the future.
We learn more about how reverse innovation, where low-cost products and services are developed within emerging markets, can benefit markets of all shapes and sizes globally.
In addition to the broader historical context, we also examine Afro-pessimism and the ongoing effects of racism, colonialism and historical processes of enslavement in the United States, and the impact of this on structural conditions and our complex global relationships today.
The Africa-EU Partnership is the formal political channel for the EU's relations with Africa. As other players on the world stage attempt to increase their political, economic and military footprints on the continent, our panel delves beyond the political messages to further explore the socio-economic, historic and cultural features that ultimately define the relationships between Africa and Europe.
This event is part of the Festival Focus Between Continents and Cultures.
Presented in collaboration with The French Embassy in the UK.
About the speakers
Norman Ajari is a French and American philosopher. Before becoming a Lecturer in Francophone Black Studies at the University of Edinburgh, he served as an Assistant Professor of philosophy at Villanova University, in the suburbs of Philadelphia, Pennsylvania. He specialises in the history of Francophone and Anglophone Black thought, social and political philosophy, Critical Race Theory and Black male studies. Norman is also a board member of the Frantz Fanon Foundation, and an occasional art critic and political commentator. He is the author of Dignity or Death: Ethics and politics of race (Polity, 2022) and Noirceur: Race, genre, classe et pessimisme dans la pensée africaine-américaine au XXIe siecle (Divergences, 2022).
Norman's theoretical approach is twofold. On the one hand, it deploys a theoretical actualisation of the global Black Radical Tradition and, on the other, it explores the untold racial unconscious of western philosophy. This endeavor is led by the belief that the specific type of dehumanisation that has plagued Black people for centuries has given rise to unique forms of Black revolutionary organizing, philosophical thinking, and artistic modes of expression. Therefore, Norman explores the interstice between life and death inhabited by African slaves, colonial subjects and contemporary dehumanised Black people.
Bénédicte Faivre-Tavignot is Associate Professor of Strategy (education track faculty) at HEC Paris. She is co-founder and Executive Director of the Society & Organizations Institute, which aims to develop a new way of thinking at HEC about the role of business in society, through teaching or research. Bénédicte co-founded the HEC Chair "Social Business / Enterprise and Poverty" (2008) and the Master in Sustainable Development (2003). She is board member of several foundations, associations and committees. Her research focus is on reverse innovation - she studies the processes through which social businesses and Base of the Pyramid business models can be a lever for innovation and strategic renewal. She received her PhD in Management Sciences in 2012 (University Lyon 3). She has 15 years' experience in the consulting industry, in Eurequip Consulting Group, and at Philips as a controller. She graduated from HEC (1988).
Sarah C. Dunstan is Lecturer in the International History of Modern Human Rights at the University of Glasgow, and a Leverhulme Early Career Fellow. Her first book, Race, Rights and Reform: Black Activism in the French Empire and the United States from World War One to Cold War, came out with Cambridge University Press in early 2021 and was awarded the American Historical Association's 2022 J. Russell Major Prize. She has published on questions of French empire, decolonisation and citizenship in the Journal of Modern History, the Journal of the History of Ideas, Gender & History, the Journal of Contemporary History and Callaloo, amongst others. Sarah is also a co-editor of the multi-award winning Women's International Thought: Towards a New Canon (Cambridge University Press, 2022). For her current Leverhulme fellowship, she is writing a monograph that maps out how philosophical and cultural understandings of what it meant to be human were deployed in the mid-20th century to craft human rights and citizenship legislation at the level of the international and the national.
Sarah received her PhD from the University of Sydney in 2018. Before joining Glasgow, she was an ARC Postdoctoral Fellow with the International History Laureate programme at the University of Sydney, a Postdoctoral Associate with the Leverhulme Women and the History of International Thought Project at the University of Sussex, and a Leverhulme Early Career Fellow at Queen Mary, University of London. She has held fellowships in New York and Paris, and her research has been supported by, amongst others, the Fulbright Foundation, the John Frazer Memorial Fund and the European International Studies Association.
Stephen Chan OBE is a leading authority on international politics and relations, particularly involving China, Africa and the West. Stephen advises governments, businesses and NGOs around the world. He has advised the Foreign Office and worked with the State Council of the Chinese Prime Minister. He served as a member of the Africa-China-US Trilateral Dialogue to establish trading rules and is widely credited with greatly contributing to the understanding of international politics in general, and African politics in particular. He has twice been Dean at the School of Oriental and African Studies (SOAS) in London, and has published 35 books and supervised 40 successful PhD theses. He won the 2010 International Studies Association prize, Eminent Scholar in Global Development, and broadcasts and lectures internationally. He was appointed an OBE for services to Africa and higher education in 2010.
Partners