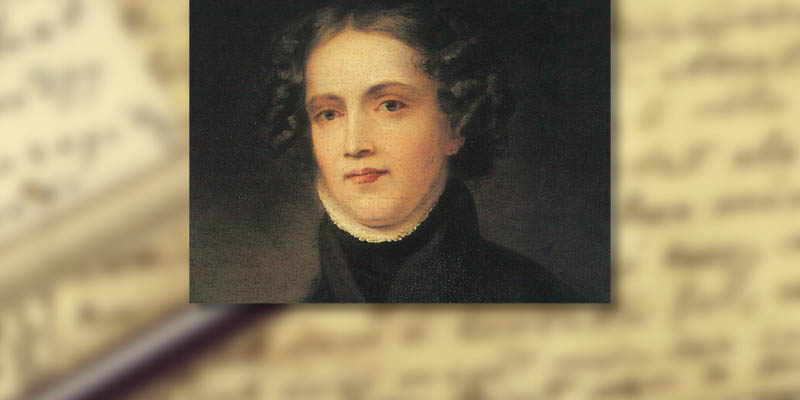 As Good as a Marriage: The Anne Lister diaries Jill Liddington
Talk
This event has now finished.
Date and time:

Saturday 3 June 2023, 2pm to 3pm

Location:

In-person only
Tempest Anderson Hall, Museum Gardens (Map)

Admission:

Free admission, booking required
Event details
The BBC and HBO series Gentleman Jack brought Anne Lister to international attention, awakening tremendous interest in her diaries, which run to nearly five million words and are partly written in her secret code.
Join award-winning writer and historian Jill Liddington, whose Female Fortune (1998) was the book that inspired Sally Wainwright to write Gentleman Jack.
At this exciting talk, Jill will discuss As Good as a Marriage (2023), the sequel to Female Fortune, which focuses on Jill's edited transcriptions of the diaries that show us Anne from 1836-38.
Hear about Anne's life at Shibden Hall after her unconventional 'marriage' to wealthy local heiress Ann Walker, and explore the daily lives of these two women, from convivial evenings together to tensions and quarrels. Was their relationship really as fragile as Anne's coded writing suggests? Join Jill to find out!
Book sales
You can buy copies of many of our speakers' books from Fox Lane Books, a local independent bookseller and Festival partner. In some cases, author signed bookplates are available too.
About the speaker
Jill Liddington is an award-winning writer and historian specialising in women's history. Her focus lies on the interplay between gender and class in 19th- and 20th-century Britain. She is the author of numerous books, including Vanishing for the Vote: Suffrage, Citizenship and the Battle for the Census; Female Fortune: The Anne Lister Diaries 1833-36 - Land, Gender and Authority; and As Good as a Marriage: The Anne Lister Diaries 1836-38. She is also an Honorary Research Fellow at the University of Leeds.
Partners