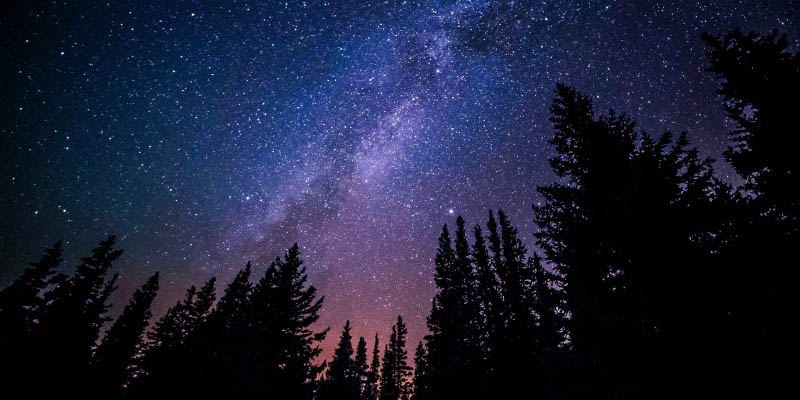 Another World Is Possible Rob Hopkins, Yasmin El Dabi, Jake Garber and Bob Doherty - chaired by Sophia Parker
Panel discussion
This event has now finished.
Date and time:

Friday 2 June 2023, 2.15pm to 3.30pm

Location:

In-person only
Tempest Anderson Hall, Museum Gardens (Map)

Admission:

Free admission, booking required
Event details
Poverty affects millions of people in the UK.
Poverty means not being able to heat your home, pay your rent or buy the essentials for your children. It means waking up every day facing insecurity, uncertainty and impossible decisions about money. It means facing marginalisation - and even discrimination - because of your financial circumstances.
The Joseph Rowntree foundation has an unshakeable belief that poverty can be solved in the UK. Urgent action is vital, of course. But now, more than ever, in the face of climate and ecological breakdown and the failure of our economic and political systems to deliver for so many, we believe that deeper and more radical change to our economic and social models is also needed.
We believe that things don't have to be the way they are. We see glimmers of hope up and down the country as people are undertaking pioneering work to imagine and build different visions of a more equitable, ecological and just future, free from poverty- showing us that another world is possible.
'One of the great casualties of austerity is likely to be the imagination, the sense that alternatives to this broken regime not only exist, but can be built by us' - Aditya Chakrabortty
Join us as we discuss how we can grow our collective ability to imagine a future free from poverty, to reshape economic and social models driving inequality.
This event is part of the Festival Focus Transitioning to a Poverty-Free Future. Why not also attend panel discussions on Poverty in the UK and Who Gets to Imagine the Future
Presented in collaboration with The Joseph Rowntree Foundation.
About the speakers
Rob Hopkins is the co-founder of Transition Network and of Transition Town Totnes, and the author of several books, including The Transition Handbook and, most recently, From What Is to What If: Unleashing the Power of Imagination to Create the Future We Want. He is an Ashoka Fellow, has spoken at TED Global and at several TEDx events, and appeared in the French film phenomenon Demain. He holds a PhD from the University of Plymouth as well as 2 Honoris Causas, and is a Director of Totnes Community Development Society. He hosts the podcast From What If to What Next. In November 2022 he was made an Honorary Citizen of Liège in Belgium by the Mayor of the city.
Find out more about Rob Hopkins
Yasmin El Dabi is Director of Evolving Leadership and collaborator of New Constellations. She connects people with themselves, others and their purpose in the world. As an executive coach and facilitator with 20+ years' experience, she is passionate about creating the conditions for people to learn, grow and evolve. She works with individual leaders, facilitates CEO peer learning groups, helps executive teams work better together and facilitates leadership development workshops. She works internationally and with a wide variety of businesses and sectors. In New Constellations Yasmin helps design and facilitate the journeys, seeking to bring about personal and systems transformation. Recent and current clients include: The Atlantic Institute, On Purpose, Sanergy, Viamo and Change.org. Yasmin is a life-long learner. When not working with leaders or leadership teams, you will find her attending courses or reading books on systems thinking, neuroscience and personal and systems transformation. She is half German, half Sudanese and lives in York with her teenage daughter.
Jake Garber is a maker and a facilitator who supports groups of people to unlock their collective, creative power for regeneration. Personal experiences of loss, care and play have made them central themes in his work that asks, 'how can we be more authentic, more joyful and more caring as a society'? Jake has led large-scale collaborations in areas including work, early years and mental health across three continents.
Bob Doherty is Dean of the School for Business and Society at the University of York and Principal Investigator of a 5-year programme called FixOurFood - transformations to Regenerative Food Systems from the Transforming Food Systems UK Strategic Priorities Fund, which will run from 2021-2026. This programme is funded by the Biotechnology Biological Sciences Research Council. Bob was seconded in April 2019-March 2022 into the UK Government Department, DEFRA (Department for Environment, Food and Rural Affairs) as a policy fellow to work on Food Systems policy development. Before moving into academia in 2003, Bob spent 14 years working in the agrifood industry - first eight years in Animal Health for Coopers Pitman Moore, then five years as Head of Sales and Marketing at Divine Chocolate Ltd.
Sophia Parker is Director of Emerging Futures at the Joseph Rowntree Foundation (JRF). Sophia was formerly CEO of Little Village, a London-based charity founded in 2016 to fight child poverty. Previously, Sophia has held senior roles at think tanks including the Resolution Foundation and Demos. As well as roles in central government, Sophia has been a Fellow at Harvard's Kennedy School and set up Kent's pioneering Innovation Lab. Sophia brings a track record in policy, research and designing community-based solutions to social challenges. She is based in York.
Connect with Sophia and JRF online:
John Rowntree Foundation Website
Partners