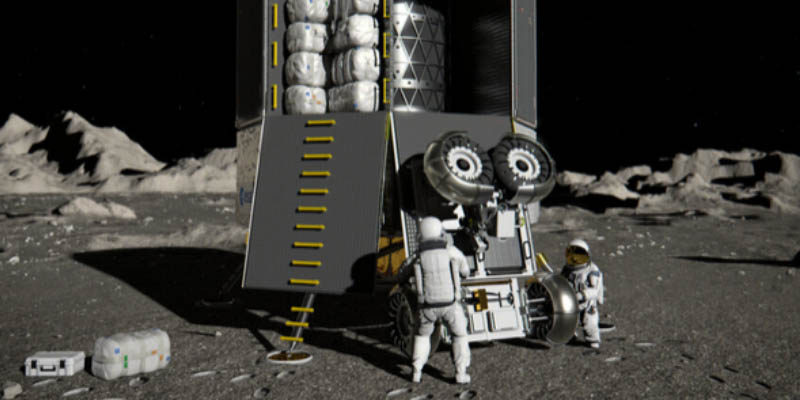 Back to the Moon: The next giant leap for humankind Joseph Silk
Talk
This event has now finished.
Date and time:

Sunday 4 June 2023, 12pm to 1pm

Location:

In-person only
Tempest Anderson Hall, Museum Gardens (Map)

Admission:

Free admission, booking required
Event details
Just over half a century since Neil Armstrong first stepped foot on the lunar surface, a new space race to the Moon is well underway and rapidly gaining momentum.
Powerful international and commercial interests are driving this race to revisit the Moon, but lunar infrastructures could also open breathtaking vistas onto the cosmos.
Join renowned astrophysicist Joseph Silk as he lays out a vision for the next 50 years, discussing how the colonisation of the Moon could usher in a thrilling new age of scientific exploration that might help us answer some of the most profound questions confronting humankind, including whether we are alone in the Universe and what our cosmic origins are.
Learn about the daunting challenges and the immense promise of lunar exploration and exploitation, and find out how prioritising science, and lunar astronomy in particular, will enable us to address the deepest cosmic mysteries.
Book sales
You can buy copies of many of our speakers' books from Fox Lane Books, a local independent bookseller and Festival partner. In some cases, author signed bookplates are available too.
Image credit: © European Space Agency
Image description: The Argonaut lander being developed by the European Space Agency for delivery to the Moon towards the end of the decade. It will carry a payload of 1.5 tons that may include a radio telescope for deployment on the far side of the Moon.
About the speaker
Joseph Silk is Homewood Professor of Physics and Astronomy at Johns Hopkins University. He studied at Cambridge, earned his PhD from Harvard in 1968, was a postdoctoral fellow at Cambridge and Princeton, and taught at the University of California, Berkeley, and the University of Oxford. Joseph has written or co-authored more than 500 publications and his research helped transform cosmology into a high-precision science. He was awarded the 2011 Balzan Prize for his pioneering work on the infant universe. He spends most of his time at the Institute of Astrophysics at the Paris Sorbonne University.
Partners