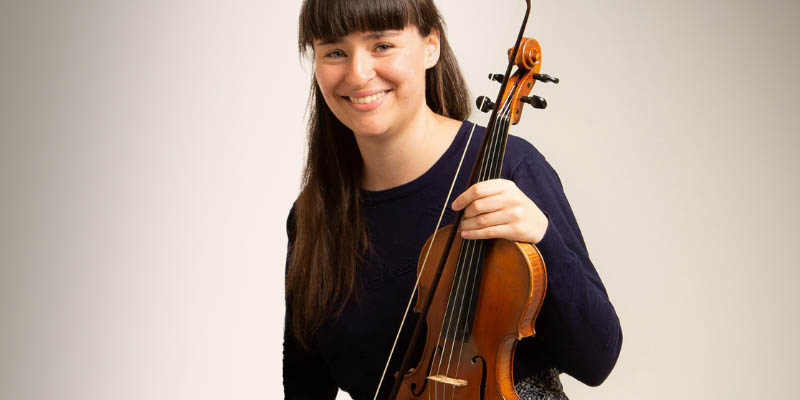 The Lost Art of Baroque Musical Improvisation Nina Kümin
Performance
Talk
This event has now finished.
Date and time:

Sunday 11 June 2023, 1pm to 2pm

Location:

In-person only
Ron Cooke Hub, Campus East, University of York (Map)

Admission:

Free admission, booking required
Event details
Improvisation - spontaneously created music in performance - was integral to baroque music (c.1600-1750), but, unfortunately, is absent in classical performance today. But why don't today's classical musicians, particularly those playing music from this period, improvise anymore?
Come along to learn about a lost art and experience live how research can help rediscover and recreate baroque musical improvisation.
A fascinating talk will be followed by live improvisation and games involving you, the audience!
Join us to deepen your understanding of baroque music, and to experience first-hand how improvisation in classical music can increase accessibility, diversity and excitement.
Suitable for the whole family!
About the speaker
Nina Kümin is a professional baroque violinist, music teacher and researcher specialising in improvisation. She is currently a PhD student and Graduate Teaching Assistant in music performance at the University of York.
Partners