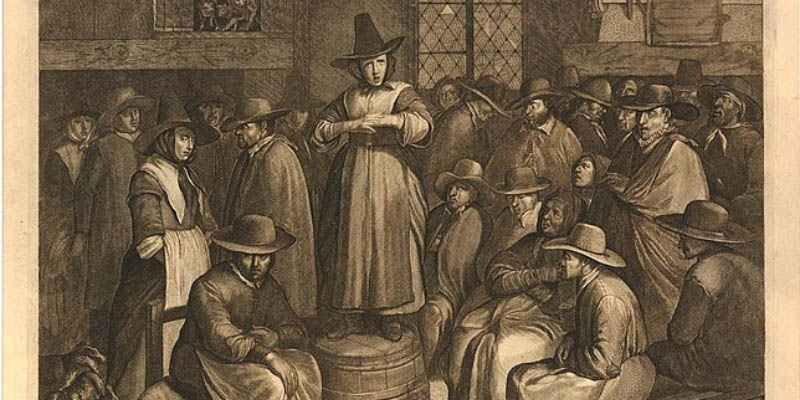 Reimagining the History of British Radicalism: Remembering Christopher Hill Freya Sierhuis
Panel discussion
This event has now finished.
Date and time:

Wednesday 14 June 2023, 6pm to 7pm

Location:

In-person only
King's Manor, Exhibition Square (Map)

Admission:

Free admission, booking required
Event details
If these days York enjoys the reputation of being an easy-going, tourist-friendly town, it is good to remember that, since the early modern period to the recent past, the city and the region have harboured a strong tradition of political and religious dissent, stretching from the activities of Quakers and Methodists in the 17th and 18th centuries to the Yorkshire West Riding Revolt of 1820.
Our panel revisits the work of historian and public intellectual Christopher Hill, born in York in 1912, to ask questions about the legacy and afterlife of these radical traditions in local and national history.
Hill, a prominent Marxist critic and public intellectual, gained fame through works such as Puritanism and Revolution, The Bible in the English Revolution, and perhaps his most celebrated work, The World Turned Upside Down: Radical Ideas During the English Revolution (1972).
His books are characterised by their wide-ranging scholarship, their focus on the connection between radical religious and political ideas, and their literary flair, which got a wider reading public interested in ideological complexities of the English Civil War.
While Hill's methodology and approach fell out of favour with historians in the 1980s and 1990s - a reaction that was both historiographical and ideological - recent years are witnessing a renewed appreciation of Hill's work and intellectual legacy, recognising the importance of his attempt at reconstructing of a 'history from below', and his attentiveness to the emancipatory potential of radical or dissenting religious ideas.
Join our panel consisting of historians, librarians and literary scholars, as they discuss current trends in the study of the radical past, and its relevance to cultural memory and identity.
Please note that there is limited wheelchair access. Email yorkfestivalofideas@york.ac.uk for questions regarding accessibility.
About the speakers
Freya Sierhuis was educated in Amsterdam, Cambridge and Florence, and teaches in the Department of English and Related Literature at the University of York. She specialises in 16th- and 17th-century literature, and in intellectual history in England and the Dutch Republic. She is particularly interested in early modern drama, religious culture and literary production, and in the relationship between radical religion and utopian social and political thought. She has published on the history of the emotions, the work of Elizabethan poet and statesman Sir Fulke Greville, and on theatre in the 17th-century Dutch Republic. She is currently working on a new research project focusing on the Dutch playwright Joost van den Vondel (1587-1679).
Partners