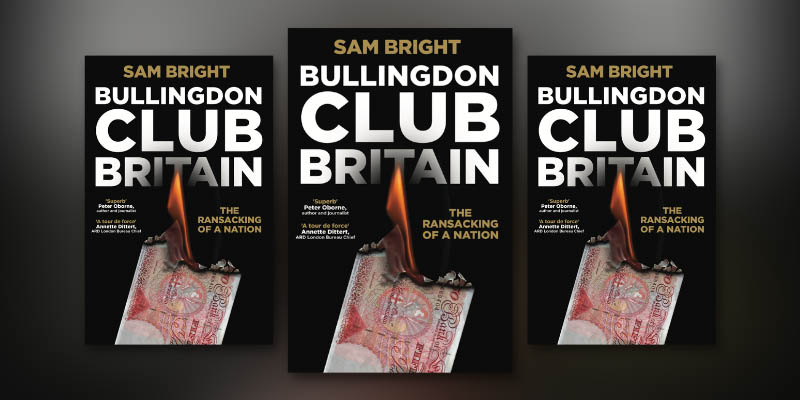 Bullingdon Club Britain: The ransacking of a nation Sam Bright
Talk
This event has now finished.
Date and time:

Tuesday 6 June 2023, 8pm to 9pm

Location:

Online only

Admission:

Free admission, booking required
Event details
There have never been more billionaires in Britain, yet food banks have never been so busy.
Writer and editor Sam Bright tells the story of how a privileged elite has emulated the infamous Oxford dining society, inflicting its debauchery and destruction on the nation to inflate its own power, money and ego.
Join us for an explosive account that details how Britain's ruling institutions, from Eton to Westminster, serve oligarchs and aristocrats at our expense - and how they get away with it.
Told by the journalist who exposed the billions of pounds in COVID-19 contracts awarded to friends of the Conservative Party, this talk will reshape how you view power in modern Britain.
This event will take place live on Zoom Webinar. You will receive a link to join a couple of days before the event and a reminder an hour before. During the event, you can ask questions via a Q&A function, but audience cameras and microphones will remain muted throughout.
Book sales
You can buy copies of many of our speakers' books from Fox Lane Books, a local independent bookseller and Festival partner. In some cases, author signed bookplates are available too.
About the speaker
Sam Bright is a current affairs writer and editor who has written for The New York Times, the BBC, the New Statesman, the Big Issue, VICE, The Spectator, the Yorkshire Post and others. He is the author of Fortress London: Why We Need to Save the Country From Its Capital and Bullingdon Club Britain: The Ransacking of a Nation. Before becoming a writer, he studied history at the University of York.
Connect with Sam online:
Partners