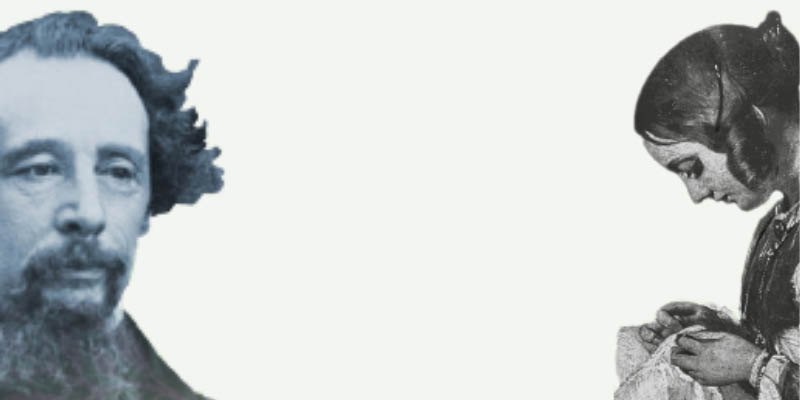 Charles Dickens and Georgina Hogarth: A curious and enduring relationship Christine Skelton
Talk
This event has now finished.
Date and time:

Monday 12 June 2023, 6pm to 7pm

Location:

In-person only
Ron Cooke Hub, Campus East, University of York (Map)

Admission:

Free admission, booking required
Event details
Charles Dickens is one of Britain's most renowned literary figures. We are all familiar with Oliver Twist, David Copperfield and Scrooge. We also know a lot about Dickens's personal life - his difficult childhood and his sympathy for London's working poor.
But how much do you know about his relationship with his sister-in-law, Georgina Hogarth, whom he called his 'best and truest friend', and whom he left the equivalent of almost £1 million and all his personal papers in his will?
How did Georgina view Dickens? And how did their relationship change over the 28 years that they lived together? Why did Georgina fall out with her family and risk her reputation for Dickens? Did he deserve Georgina's loyalty? And why did the Dickenses' daughter Katey say that it was 'the greatest mistake ever' to invite a sister-in-law to live with a family?
Join us to find out all about the curious and enduring relationship between one of Britain's most renowned literary figures and his sister-in-law.
Book sales
You can buy copies of many of our speakers' books from Fox Lane Books, a local independent bookseller and Festival partner. In some cases, author signed bookplates are available too.
Partners