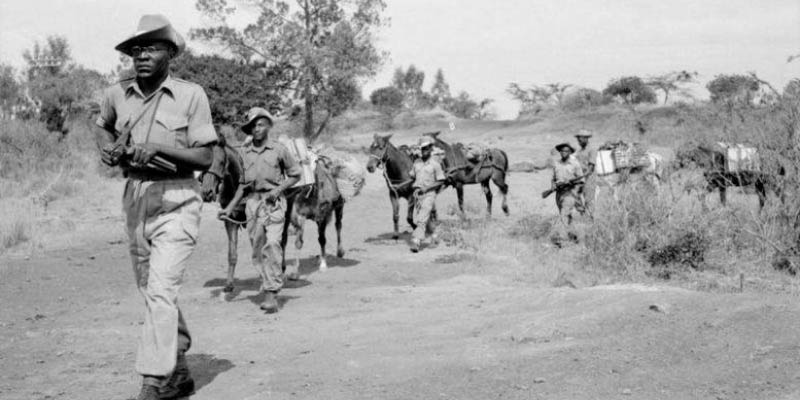 Coercion and Control: Daily life under colonialism Thomas Wright
Talk
This event has now finished.
Date and time:

Wednesday 14 June 2023, 8pm to 9pm

Location:

In-person only
Ron Cooke Hub, Campus East, University of York (Map)

Admission:

Free admission, booking required
Event details
Historian Thomas Wright discusses the role of coercion and control in 1950s colonial Kenya through the lens of the rediscovered and controversial 'migrated archives', colonial government records that were removed from 37 former British colonies at independence and kept clandestinely for decades - indeed, the existence of these 'migrated archives' was only admitted in 2011.
Drawing on these 'hidden' histories, Thomas focuses on the Mau Mau Rebellion, one of Britain's bloodiest post-war conflicts, turning attention to the everyday rather than the extraordinary, and providing a unique take on today's imperial culture wars.
Please note that this talk includes discussions of violence.
About the speaker
Thomas Wright is a historian and researcher who recently completed his PhD on repertoires of coercive controls in the Mau Mau emergency at the University of York. His research focuses on British Imperialism and decolonisation, particularly in Kenya and East Africa. His most recent publication is 'Constituencies of Control' - Collective Punishments in Kenya's Mau Mau Emergency, 1952–55 (Journal of Imperial and Commonwealth History).
Partners