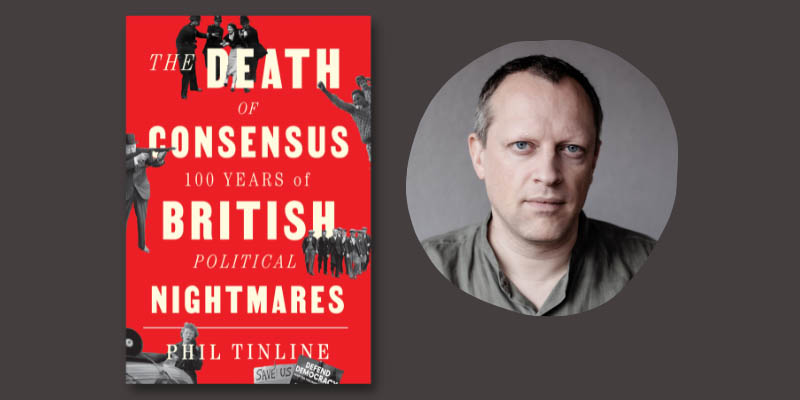 The Death of Consensus: 100 years of British political nightmares Phil Tinline
Talk
This event has now finished.
Date and time:

Monday 12 June 2023, 6.30pm to 7.30pm

Location:

In-person only
Ron Cooke Hub, Campus East, University of York (Map)

Admission:

Free admission, booking required
Event details
Over Britain's first century of mass democracy, politics has lurched from crisis to crisis. How does this history of political agony illuminate our current age of upheaval?
Join author and BBC Radio producer Phil Tinline for an insightful talk exploring the highs and lows of British politics over the past century. Travel back in time to two past eras when the ruling consensus broke down, and the future filled with ominous possibilities - until, finally, a new settlement was born.
From the Great Depression to the current cost-of-living crisis, Phil presents us with a new perspective on the history of British democracy, revealing how politics is transformed through fear and how apparent catastrophes can clear the path to a new era.
Image credit: Phil Tinline portrait © Sarah-Jane Field
Book sales
You can buy copies of many of our speakers' books from Fox Lane Books, a local independent bookseller and Festival partner. In some cases, author signed bookplates are available too.
About the speaker
Phil Tinline works for BBC Radio. He has made and presented many acclaimed documentaries about how political history shapes our lives. Formerly executive producer of BBC Radio 4's award-winning investigative history series, Document, he has written for the Guardian, The Independent on Sunday, The Daily Telegraph, BBC History Magazine and the New Statesman. His first book, The Death of Consensus, is published by Hurst.
Partners