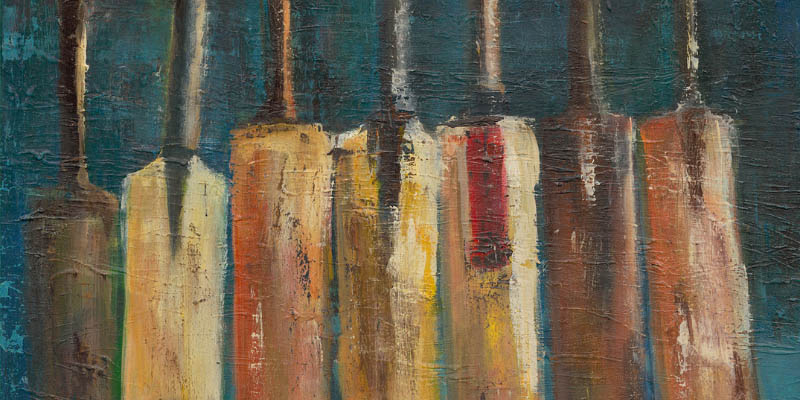 Different Class: The untold story of English cricket Duncan Stone, Kevin Tennent and Alex Gillett
Panel discussion
This event has now finished.
Date and time:

Saturday 10 June 2023, 10am to 11am

Location:

In-person only
Ron Cooke Hub, Campus East, University of York (Map)

Admission:

Free admission, booking required
Event details
In his recent book, Different Class: The Untold Story of English Cricket (2022), sports historian Duncan Stone proposes that all sports are socially constructed, and that cricket in England is no exception.
Join Duncan, in conversation with Kevin Tennent and Alex Gillett of the University of York's School for Business and Society, to explore the role of social class in the evolution of sports governance, and to find out how elitism in cricket has impeded the performance of the England national team.
Reimagine cricket and how it could be rebuilt in the wake of perceived falling interest coupled with recent scandals.
Book sales
You can buy copies of many of our speakers' books from Fox Lane Books, a local independent bookseller and Festival partner. In some cases, author signed bookplates are available too.
About the speakers
Duncan Stone is a historian long interested in the social and cultural machinations of sport, the concept and application of amateurism, and who gets to define the form, function and meaning of sport. He has worked as a forensic photographer, DJ and club promoter, builder, local government officer and lecturer at the University of Huddersfield, and was previously a visiting researcher at Victoria University in Melbourne, Australia.
Kevin Tennent is a Reader in Management at the University of York's School for Business and Society. He is a management historian whose research focuses around the development of strategy, purpose and governance within the broad corporate economy, and with specific reference to the transport and sport industries. His work has been published in many academic journals, including Business History, the Journal of Management History and the Project Management Journal. He is founding chair of the British Academy of Management's Management and Business History Special Interest Group as well as the Secretary of the Management History Research Group, and he sits on the editorial board of the Journal of Management History.
Alex Gillett is senior lecturer in marketing at the University of York's School for Business and Society. His research interests are relatively broad, but much of his work has focused on organisational networks, relationships and interaction. As well as studying contemporary contexts, Alex has a keen interest in management/business history, and is a founding member of the Management and Business History Special Interest Group of the British Academy of Management. Alex's recently published research includes a study (co-authored with Kevin Tennent) of the planning, delivery, and legacy of the 1966 football world cup. This work contributed to an exhibition held jointly by the National Football Museum (NFM) and the English Football Association (FA), which involved simultaneous exhibits at the NFM in Manchester and also the FA's 'home' of Wembley Stadium, London. Alex also co-edits and contributes articles to the blog 'Soccer Mad Boffins'.
Partners