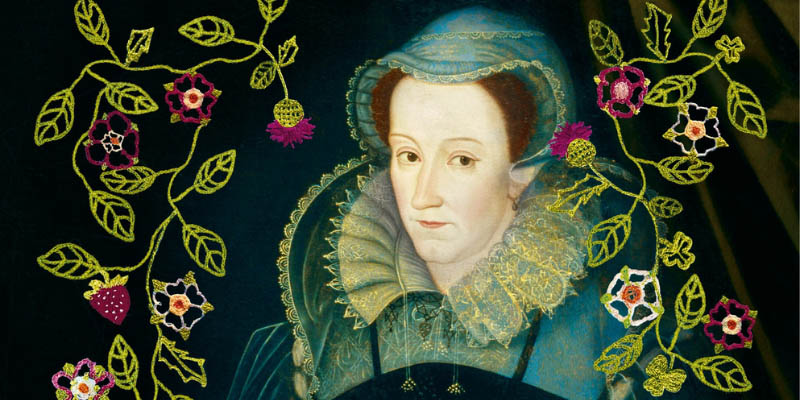 Embroidering Her Truth: Mary, Queen of Scots, and the language of power Clare Hunter
Talk
This event has now finished.
Date and time:

Saturday 10 June 2023, 6pm to 7pm

Location:

In-person only
Ron Cooke Hub, Campus East, University of York (Map)

Admission:

Free admission, booking required
Event details
In sixteenth-century Europe women's voices were suppressed and silenced. Even for a woman like Mary, Queen of Scots, the prime duty was to bear sons. But in an age when textiles expressed power, Mary exploited them to emphasise her female agency.
Join textile expert and author Clare Hunter to discover how Mary, Queen of Scots, used textiles to advance her political agenda, affirm her royal lineage and tell her own story - from her lavishly embroidered gowns as the prospective wife of the French Dauphin to the fashion dolls she used to encourage a Marian style at the Scottish court, and the subversive messages she embroidered in captivity for her supporters.
Blending history, politics and memoir, Clare explores the emotions and experiences of the Scottish queen through the textiles she purchased, displayed, gifted and created, telling the story of a queen in her own voice.
Book sales
You can buy copies of many of our speakers' books from Fox Lane Books, a local independent bookseller and Festival partner. In some cases, author signed bookplates are available too.
About the speaker
Clare Hunter has been involved with textiles as a community artist, exhibition curator and banner maker for 30 years. She set up NeedleWorks in Glasgow, working with people of all ages and cultures, using sewing as a way to celebrate local history, document community experiences and share personal concerns through the creation of wall hangings and banners. Her first book, Threads of Life, was chosen as Radio 4's Book of the Week, reached the Sunday Times Bestseller list, named Waterstones Book of the Month in Scotland and was awarded a Saltire Award for First Book.
Partners