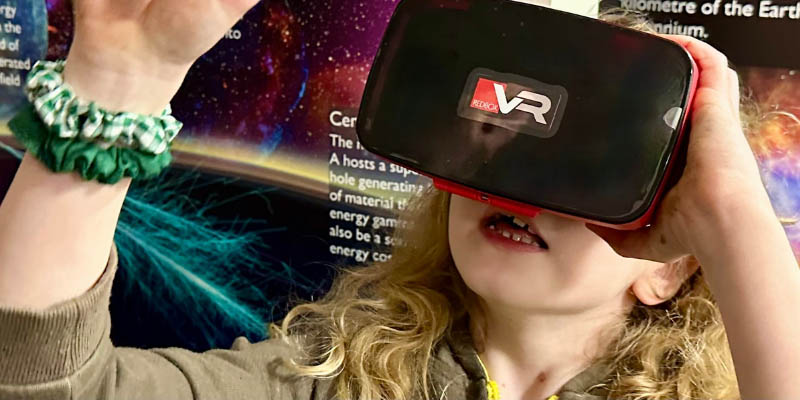 Explore!
Interactive activities
This event has now finished.
Date and time:

Wednesday 31 May 2023, 2pm to 4pm

Location:

In-person only
Tang Hall Explore, The Centre @ Burnholme, Mossdale Avenue (Map)

Admission:

Free admission, booking not required
Event details
Join us to explore space in virtual reality!
Discover the Martian landscape and find out more about the rovers currently exploring our nearest neighbour. Fly over Enceladus, a moon of Saturn, whose icy surface may hide alien life in the oceans below.
Wonder at the scale of space, as we compare the size of the Earth to stars like our Sun, red supergiant stars and even blue hypergiant stars.
And experience what it might feel like to be an astronaut on a mission into space.
Drop by at any time to join us on these short, family-friendly adventures!
Partners