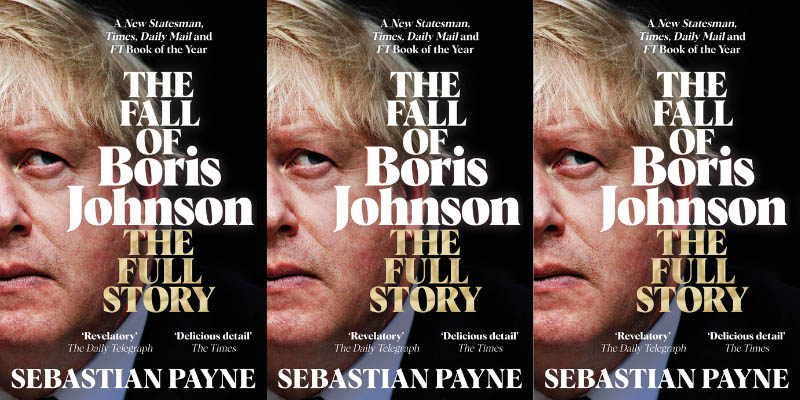 The Fall of Boris Johnson Sebastian Payne
Talk
This event has now finished.
Date and time:

Sunday 11 June 2023, 7pm to 8pm

Location:

In-person only
Piazza Building, Campus East, University of York (Map)

Admission:

Free admission, booking required
Event details
Boris Johnson was touted as the saviour of the country and the Conservative Party, obtaining a huge commons majority and finally getting Brexit done. But within three short years, he was deposed in disgrace, leaving the country in crisis.
Sebastian Payne, Whitehall Editor for the Financial Times, tells the essential behind-the-scenes story, charting the series of scandals that felled Johnson: from the blocked suspension of Owen Paterson to partygate and the final death blow: the Chris Pincher allegations.
With unparalleled access to those who were in the room when key decisions were made, Sebatian reveals the miscalculations and mistakes that led to Boris's downfall.
Join us for a gripping and timely look at how power is gained, wielded and lost in Britain today.
Book sales
You can buy copies of many of our speakers' books from Fox Lane Books, a local independent bookseller and Festival partner. In some cases, author signed bookplates are available too.
About the speaker
Sebastian Payne is a political journalist at the Financial Times. Before he joined the Financial Times, he was a reporter and editor at The Spectator and The Daily Telegraph. He also presented the weekly Payne's Politics podcast and wrote a fortnightly notebook column for the opinion pages.
Partners