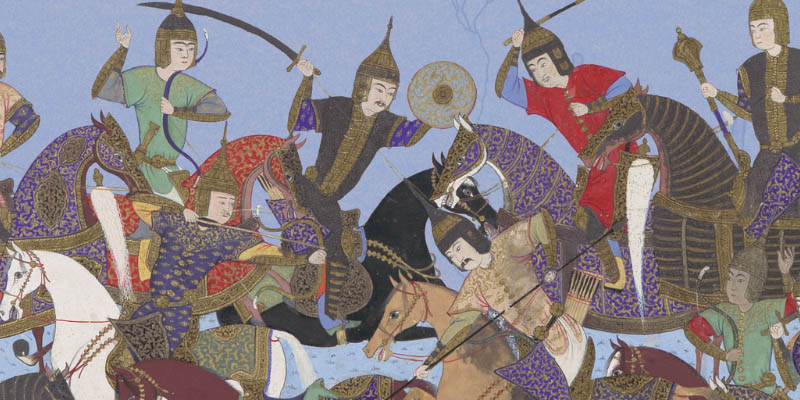 Forgotten Peoples of the Ancient World Philip 'Maty' Matyszak
Talk
This event has now finished.
Date and time:

Monday 5 June 2023, 8pm to 9pm

Location:

Online only

Admission:

Free admission, booking required
Event details
Who were the Philistines?
What was a Pyrrhic victory?
Were the Vandals really vandals?
Why should you speak to a Samaritan?
Beyond the Greeks, Romans and Hebrews of the Classical and biblical eras, a rich diversity of peoples helped lay the foundations of the modern world.
In this compelling talk, writer and educator Philip 'Maty' Matyszak brings to life the cultures and individuals that made up the busy, brawling multicultural mass of humanity that emerged from the ancient Middle East and spread across the Mediterranean and Europe. He explores the origins of a variety of forgotten peoples, their great triumphs and defeats, and considers the legacy they have left to us today, whether it be in fine art or everyday language.
Join Maty to gain a new understanding of these important civilizations that have been obscured by the passage of time.
This event will take place live on Zoom Webinar. You will receive a link to join a couple of days before the event and a reminder an hour before. During the event, you can ask questions via a Q&A function, but audience cameras and microphones will remain muted throughout.
Book sales
You can buy copies of many of our speakers' books from Fox Lane Books, a local independent bookseller and Festival partner. In some cases, author signed bookplates are available too.
About the speaker
Philip 'Maty' Matyszak is a writer and educator who has worked in Zimbabwe, Italy and England. He is the author of a number of works about ancient history, including Chronicle of the Roman Republic: The Rulers of Ancient Rome from Romulus to Augustus, The Enemies of Rome: From Hannibal to Attila the Hun and The Sons of Caesar: Imperial Rome's First Dynasty. His most recent book is Forgotten Peoples of the Ancient World.
Partners