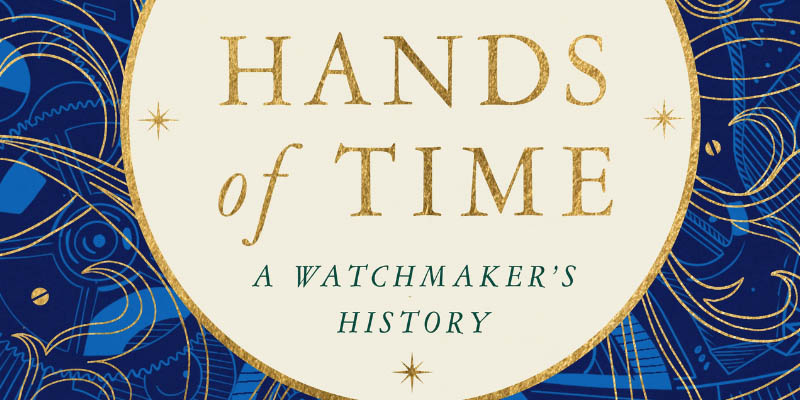 Hands of Time: A watchmaker's history - CANCELLED Rebecca Struthers
Talk
This event has now finished.
This event has been cancelled.
Date and time:

Sunday 4 June 2023, 12.30pm to 1.30pm

Location:

In-person only
King's Manor, Exhibition Square (Map)

Admission:

Free admission, booking required
Event details
Join award-winning designer, watchmaker and historian Rebecca Struthers for an intricate and personal history of watches and time.
A watchmaker's world is not much bigger than a thumbnail.
Rebecca spends whole days working on mechanisms which can contain hundreds of tiny components. Each of them has a specific task to perform. Every morning when Rebecca sits at her bench, it is an adventure into a new timepiece with its own history to lose oneself in. And in their history, we can find the history of time itself.
Timepieces are one of humanity's most ingenious innovations. Their invention was more significant for human culture than the printing press, or even the wheel. They have travelled the world with us, from the depths of the oceans to the summit of Everest, and even to the Moon. They regulate our daily lives and have sculpted the social and economic development of society in surprising and dramatic ways.
Discover the hidden world of watchmaking and explore the ways in which timekeeping has indelibly shaped our attitudes to work, leisure, trade, politics, exploration and mortality.
Please note that there is limited wheelchair access. Email yorkfestivalofideas@york.ac.uk for questions regarding accessibility.
Book sales
You can buy copies of many of our speakers' books from Fox Lane Books, a local independent bookseller and Festival partner. In some cases, author signed bookplates are available too.
About the speaker
Rebecca Struthers is a designer, watchmaker and historian from Birmingham, UK. She co-founded her workshop, Struthers Watchmakers, in Birmingham's Jewellery Quarter in 2012. Rebecca and her watchmaker husband, Craig, use heritage equipment and traditional artisan techniques to restore antiquarian pieces and craft bespoke watches. They are among the last handful of watchmakers in the UK making watches from scratch. In 2017, Rebecca became the first watchmaker in British history to earn a PhD in horology. She lives in Staffordshire with Craig, her dog Archie, cats Isla and Alabama, and Morrissey the mouse.
Partners