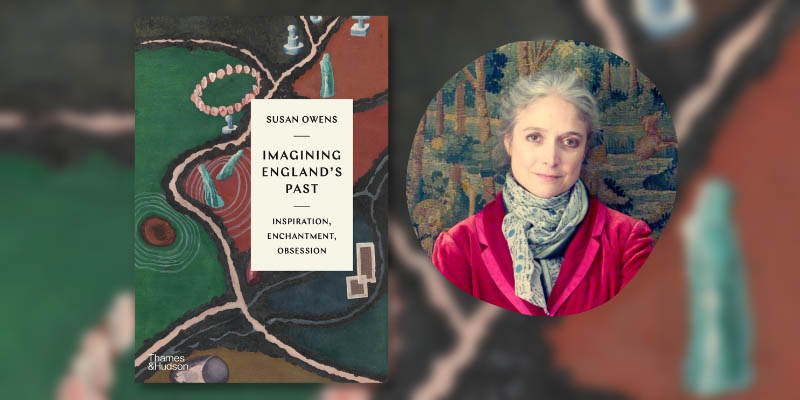 Imagining England's Past: Inspiration, enchantment, obsession Susan Owens
Talk
This event has now finished.
Date and time:

Sunday 4 June 2023, 11am to 12pm

Location:

In-person only
King's Manor, Exhibition Square (Map)

Admission:

Free admission, booking required
Event details
England has long built its sense of self on visions of its past. But how have successive generations imagined this past, and how can we interpret these imagined histories?
England's ancient landscape raised many questions. Had giants once lived here? And was Stonehenge magicked onto Salisbury Plain by the wizard Merlin, or was it built by the Druids, the Romans or the Vikings?
Just as important was a romantic fascination with the past. In 1839 the young Earl of Eglinton dressed up in armour and staged a lavish medieval-style tournament in an attempt to immerse himself in history. Meaningful connections were also sought with the ancient past: in the middle of the 20th century artists were powerfully drawn to what Paul Nash called the 'primal magic' of prehistoric sites.
Join art historian and curator Susan Owens to discover a wealth of ways in which artists and writers have made and manipulated the days of old, and discover what centuries of looking back might mean for the present and future.
Please note that there is limited wheelchair access. Email yorkfestivalofideas@york.ac.uk for questions regarding accessibility.
Book sales
You can buy copies of many of our speakers' books from Fox Lane Books, a local independent bookseller and Festival partner. In some cases, author signed bookplates are available too.
Image credit: Susan Owens portrait © Stephen Calloway
About the speaker
Susan Owens is an art historian and curator. She studied English at Somerville College, Oxford, and European Art at the Courtauld Institute of Art, and gained her PhD from the University of London. Formerly Curator of Paintings at the Victoria and Albert Museum in London, she has written or co-authored books on subjects including the cultural history of ghosts, visions of the British landscape, and Christina Rossetti and the visual arts.
Partners

Venue details
Not wheelchair accessible