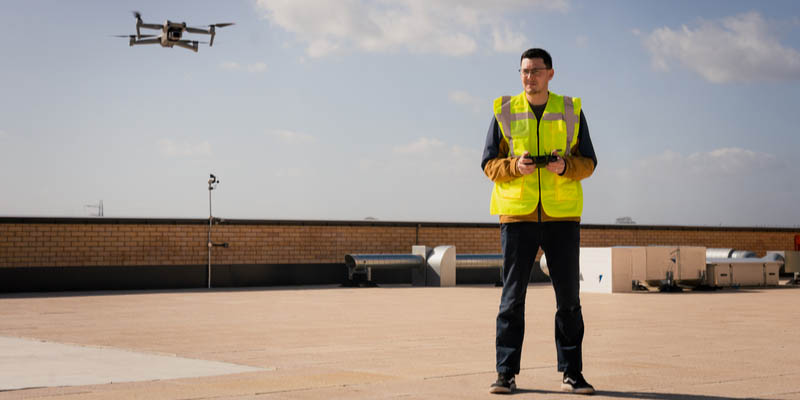 Institute for Safe Autonomy: Tours and activities
Interactive activities
Tour
This event has now finished.
Date and time:

Saturday 10 June 2023, 10am to 4pm

Location:

In-person only
Institute for Safe Autonomy (Map)

Admission:

Free admission, booking required
Event details
Do you want to learn more about robotics, autonomous systems and artificial intelligence (AI)?
Then come and join family-friendly activities and tours at the University of York's Institute for Safe Autonomy, which is at the forefront of research and innovation in these fields.
There will be drone demonstrations and opportunities to fly these yourself, both indoor and outdoor (weather permitting), as well as a range of displays and interactive activities related to robotics, sensing and AI.
Drop by any time to view the displays and join the interactive activities!
Tickets for the tours including drone demonstrations and the opportunity to fly are limited and must be reserved. Please choose your session when booking your ticket.
Partners