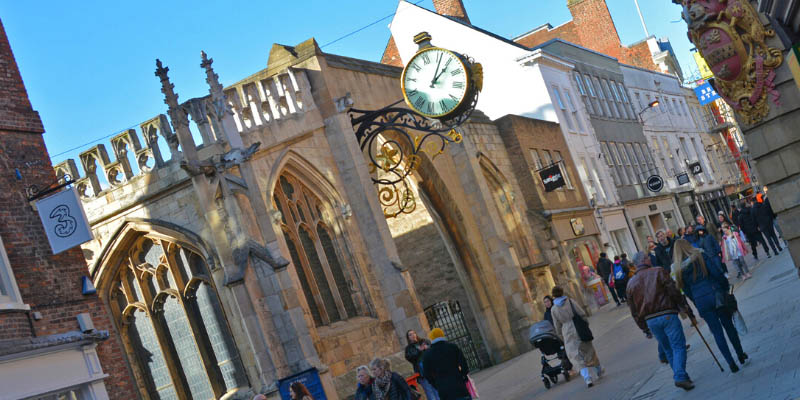 Jewish York Walking Tour
Tour
This event has now finished.
Date and time:

Wednesday 7 June 2023, 2pm to 4pm

Location:

In-person only
StreetLife Hub, Coney Street (Map)

Admission:

Free admission, booking required
Event details
Did you know that Medieval York was home to a thriving Jewish community? Or that an unassuming building on Aldwark was once a Victorian synagogue?
Our tour will take you through the streets of York, transporting you back in time to discover the stories of Jewish people who have called this city their home. We will explore well-known events such as the tragedy at Clifford's Tower, and uncover lesser-known stories that are sure to enrich your understanding of everyday Jewish life in the past.
This walking tour is the perfect opportunity to gain a deeper knowledge and understanding of the Jewish communities that have helped shape York.
The tour will start and end at the StreetLife Hub, 29-31 Coney Street. Please wear sensible footwear and dress for the weather.
This tour is also available on 12 June.
Image credit: © Pat Gibbs
Presented in collaboration with StreetLife - visit the StreetLife website to find out more about their programme of events.
Partners