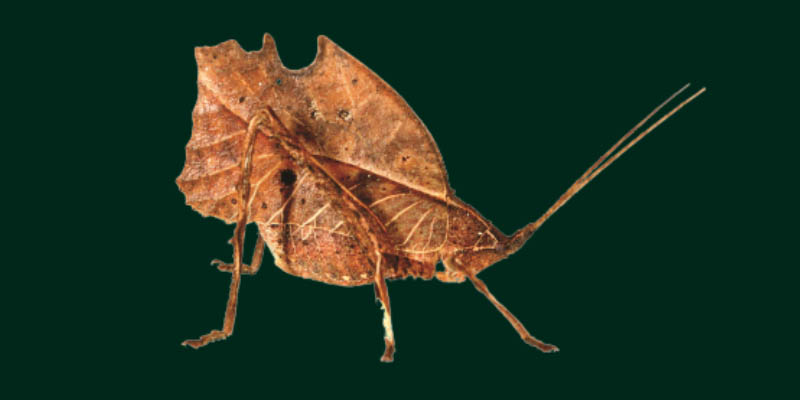 The Liars of Nature and the Nature of Liars: Cheating and deception in the living world Lixing Sun
Talk
This event has now finished.
Date and time:

Friday 9 June 2023, 8pm to 9pm

Location:

Online only

Admission:

Free admission, booking required
Event details
Nature is rife with cheating. Possums play possum, feigning death to cheat predators. Crows cry wolf to scare off rivals. Amphibians and reptiles are habitual impostors. And even genes and cells cheat!
Join writer, scientist and educator Lixing Sun as he explores the evolution of cheating in the natural world, revealing how dishonesty has given rise to wondrous diversity.
Blending cutting-edge science with a wealth of illuminating examples - from microscopic organisms to highly intelligent birds and mammals - Lixing shows how cheating in nature relies on two basic rules: lying and deceiving. He demonstrates that cheating serves as a potent catalyst in the evolutionary arms race between the cheating and the cheated, resulting in a biological world teeming with complexity and beauty.
Come along to this fascinating talk, which will also address the prevalence of cheating in human society, identifying the kinds of cheating that spur innovation and cultural vitality, and laying down a blueprint for combating malicious cheating such as fake news and disinformation.
This event will take place live on Zoom Webinar. You will receive a link to join a couple of days before the event and a reminder an hour before. During the event, you can ask questions via a Q&A function, but audience cameras and microphones will remain muted throughout.
Book sales
You can buy copies of many of our speakers' books from Fox Lane Books, a local independent bookseller and Festival partner. In some cases, author signed bookplates are available too.
About the speaker
Lixing Sun is Distinguished Research Professor in the Department of Biological Sciences at Central Washington University. He is the author of The Fairness Instinct: The Robin Hood Mentality and Our Biological Nature, and the co-author of The Beaver: Natural History of a Wetlands Engineer. His most recent book is The Liars of Nature and the Nature of Liars: Cheating and Deception in the Living World.
Partners