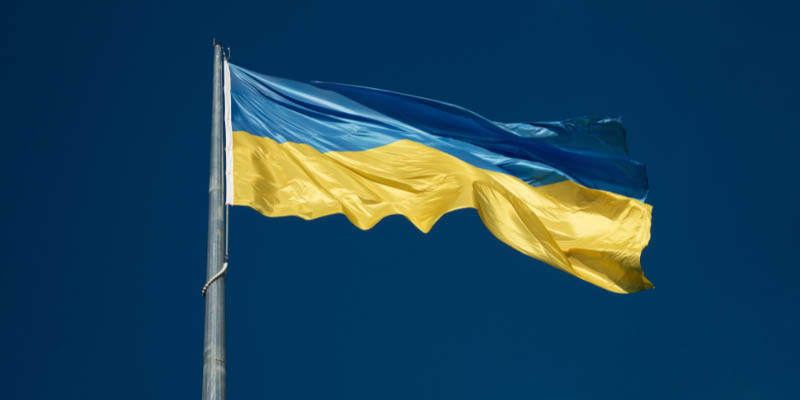 The Linguistic Aspect of Russia's War in Ukraine Ursula Lanvers and Tetyana Lunyova
Talk
This event has now finished.
Date and time:

Wednesday 14 June 2023, 7.30pm to 8.30pm

Location:

In-person only
King's Manor, Exhibition Square (Map)

Admission:

Free admission, booking required
Event details
Language is an important but often overlooked aspect in the Russia-Ukraine conflict.
Join University of York linguist Ursula Lanvers and Ukrainian visiting scholar Tetyana Lunyova to learn about Russia's long history of suppressing the Ukrainian language and Ukrainians' continued efforts to use their language across all domains of life.
(Re)discover the Ukrainian language in its uniqueness and be reminded of the power of language in our modern world.
This research/project is supported/funded by the British Academy's Researchers at Risk Fellowships Programme.
Please note that there is limited wheelchair access.
About the speakers
Ursula Lanvers is Programme Leader for the PhD Programme in Applied Linguistics at the University of York. She teaches a variety of core and option modules on the MA in Teaching English to Speakers of Other Languages, as well as Undergraduate modules. She joined the Department on 1 October 2015 as a lecturer in language education. Before this, she taught languages and a variety of linguistics courses at the Open University for eight years, specialising in developing distance language learning materials for German in particular. She has also worked at the University of Plymouth and University of Exeter as a research fellow in student learning, and taught language modules at the University of Exeter and Durham.
Tetyana Lunyova is a visiting CARA scholar from Ukraine. When the war broke out, she was working at Poltava V.G. Korolenko National Pedagogical University. Her research focuses on English essayistic discourse, the impact of cultural differences on academic writing and the implications of this phenomenon for teaching, and English Medium Instruction in Higher Education.
Partners