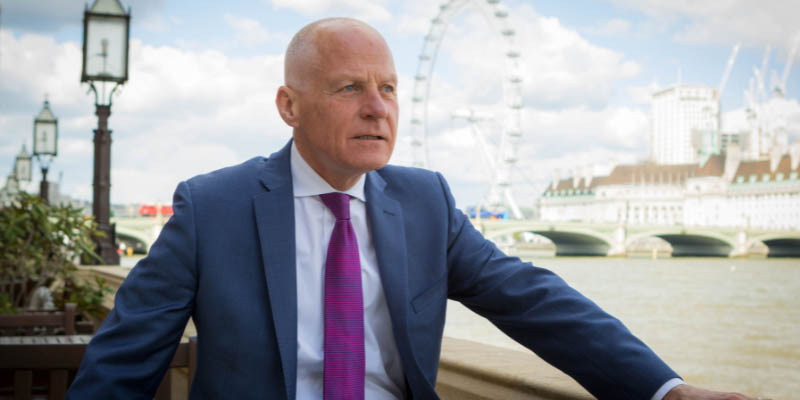 One of Them: From Albert Square to Parliament Square Michael Cashman in conversation with Paul Johnson
Talk
This event has now finished.
Date and time:

Tuesday 13 June 2023, 6.30pm to 7.30pm

Location:

In-person only
Ron Cooke Hub, Campus East, University of York (Map)

Admission:

Free admission, booking required
Event details
Growing up in post-war East London, the son of a docker and an office cleaner, young Michael Cashman's life changed when he was discovered, aged 12, and transported to the West End stage.
Michael would go on to make history - first as an actor, one half of the first gay kiss broadcast on a British soap, BBC TV's EastEnders, and then as a campaigner and politician, founding Stonewall with Ian McKellen, and embarking on a fight for gay rights across the world that would lead him and his partner Paul Cottingham from tea in L.A. with David Hockney to flying the rainbow flag over the Royal Albert Hall with Elton John.
Join us for a fascinating conversation with Michael, full of glorious nostalgia and showbiz gossip, the stirring history of a civil rights movement and, above all, love.
Book sales
You can buy copies of many of our speakers' books from Fox Lane Books, a local independent bookseller and Festival partner. In some cases, author signed bookplates are available too.
About the speakers
Michael Cashman is a British Labour politician and former actor. He served as a Member of the European Parliament for the West Midlands constituency from 1999 until he stood down in 2014. Deeply frustrated by the Labour leadership's failure to provide a positive pro-European response to Brexit, Michael publicly resigned his membership of the Labour Party on the 22nd of May 2019. In the 2013 Queen's New Year honours list Michael was made a Commander of The Most Excellent Order of the British Empire (CBE) for political services and equalities. On 23 of September 2014 Michael was elevated to the House of Lords (Labour) and took the title of Baron Cashman of Limehouse. His memoir One of Them: From Albert Square to Parliament Square was published by Bloomsbury in February 2020. He rejoined the labour party under the leadership of Sir Kier Starmer in 2022 and sits as a Labour Peer.
Paul Johnson is Executive Dean of the Faculty of Social Sciences and Professor of Sociology at the University of Leeds. His most recent research is concerned with a number of broad questions about the relationship between law, human rights and sexual orientation.
Partners