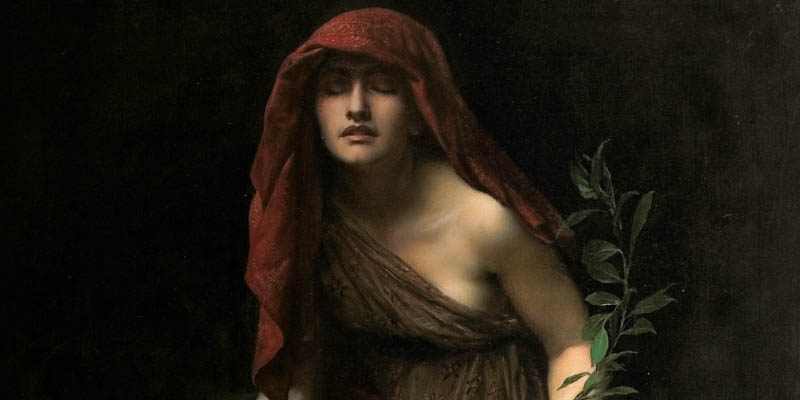 Pagans: The visual culture of pagan myths, legends and rituals Ethan Doyle White
Talk
Date and time:

Thursday 8 June 2023, 7pm to 8pm

Location:

Online only

Admission:

Free admission, booking required
Event details
Focusing on a curated selection of pagan art and artefacts, writer and researcher Ethan Doyle White explains the complex histories of paganism and how today's Pagans are inspired by the pre-Christian past.
Join Ethan as he traces the shifting history of paganism, from its origins as a term that fourth-century Christians used for their opponents through to a word that many people today happily embrace. Along the way he reveals how materials from the pre-Christian religions of Europe, North Africa and West Asia are built into the practices of today's Pagans.
Discover fundamental Pagan symbols and learn about where modern Paganism comes from, what its practitioners believe, and the sorts of rituals that they practise.
This event will take place live on Zoom Webinar. You will receive a link to join a couple of days before the event and a reminder an hour before. During the event, you can ask questions via a Q&A function, but audience cameras and microphones will remain muted throughout.
Book sales
You can buy copies of many of our speakers' books from Fox Lane Books, a local independent bookseller and Festival partner. In some cases, author signed bookplates are available too.
About the speaker
Ethan Doyle White is a writer and researcher interested in the religious beliefs and practices of early medieval England as well as contemporary Paganism and related forms of occultism. Among other publications, he is the author of Wicca: History, Belief, and Community in Modern Pagan Witchcraft and co-editor of Magic and Witchery in the Modern West. His most recent book is Pagans: The Visual Culture of Pagan Myths, Legends and Rituals.
Partners