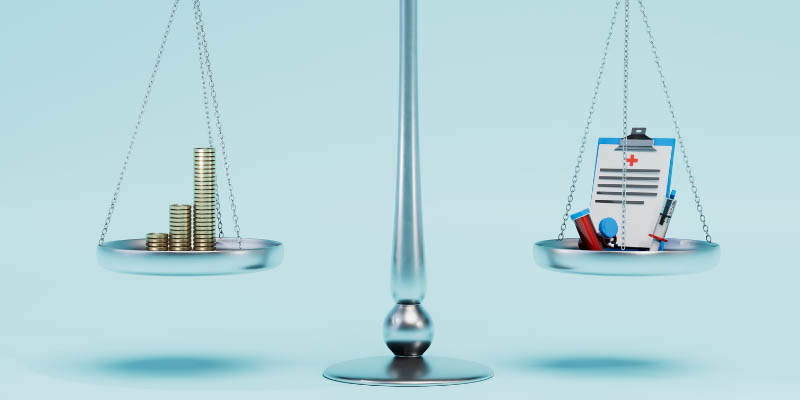 Reimagining Pharmaceutical Innovation James Lomas, Victoria Charlton, Huseyin Naci and Brian D. Smith - chaired by Helen Weatherly
Panel discussion
Date and time:

Tuesday 6 June 2023, 1pm to 2pm

Location:

Online only

Admission:

Free admission, booking required
Event details
We all want innovative new medicines at a price that makes them affordable for all. But that's about as far as societal agreement goes. Life-saving and life-changing medicines come at a high price - some would argue too high, others not high enough.
But what if we reimagined pharmaceutical innovation? Can we envisage a world where, rather than pitching lives against profit, governments and patients can access new drugs at reasonable prices and pharmaceutical innovators get a fair return on their investment?
Join our expert panel for a fascinating discussion on how reimagining the way we incentivise drug development could lead to innovation at a reasonable price.
This event will take place live on Zoom Webinar. You will receive a link to join a couple of days before the event and a reminder an hour before. During the event, you can ask questions via a Q&A function, but audience cameras and microphones will remain muted throughout.
About the speakers
James Lomas is a health economist at the University of York's Department of Economics and Related Studies. He believes that there is a role for economics in health studies, that economics concepts such as opportunity cost are vitally important, and that there are a number of empirical questions that need to be answered in order to inform evidence-based decision-making and policy-setting.
Victoria Charlton is a researcher at the Department of Global Health and Social Medicine at King's College London. Her academic work focuses on the ethics and policy of healthcare priority-setting. Prior to joining King's, Victoria worked for several years in science policy. Her roles included Head of Policy at the Academy of Medical Sciences and Specialist to the House of Commons Science and Technology Committee. She has worked on policy spanning many health-related topics and has published widely on the issue of healthcare priority-setting, particularly in the context of the UK's National Institute for Health and Care Excellence (NICE). She has also contributed to numerous policy events, meetings, workshops, statements, speeches, articles and consultations. Before moving into policy, Victoria gained degrees in Natural Sciences and Science Communication and qualified as a Chartered Accountant, working for a Big Four accounting firm and providing strategic advice to a variety of clients including many from the life sciences and healthcare sectors.
Huseyin Naci is an associate professor in the Department of Health Policy at the London School of Economics and Political Science. His research evaluates the quantity and quality of the evidence base underpinning the approval, reimbursement and use of new drugs in Europe and the US. He has published in leading medical and health policy journals, including JAMA, The Lancet, The BMJ, Health Affairs and The Milbank Quarterly. Huseyin is a member of the UK National Institute for Health and Care Excellence (NICE) Medical Technologies Advisory Committee and serves as an Advisor to the Analysis section of The BMJ.
Brian D. Smith is a Visiting Professor at University College London, SDA Bocconi and the University of Hertfordshire, where he teaches postgraduate students and supervises doctoral candidates. He has published over 300 articles and papers, as well as eight major books, his most recent being New Drugs, Fair Prices (November 2022). Brian has worked in the life sciences industry for 45 years, first as a research chemist and executive, then as an academic, author and advisor. His research focuses on the application of Darwinian evolution to the life sciences sector, focused on understanding the speciation of its business models and the differentiation of their traits, capabilities and organisational routines. Working with companies in the sector, he advises their efforts to adapt to their changing sociological and technological environment. Brian lives in the UK with his wife, three daughters and Luqa the whippet. For fun, he plays saxophone badly and cycles around the lanes of Hertfordshire, but not at the same time.
Helen Weatherly (chair) is a health and care economist at Centre for Health Economics, University of York. Economics gives her the hope that we can get more of value - with the same resources - or possibly even with less resources. There is plenty of evidence to suggest that the health and social care sector in the UK can achieve better outcomes for the community with existing resources, or less. How can innovation support our community to achieve more health and wellbeing, given the resources that we have? As an economic evaluator for around 25 years, this question has been on Helen's mind for a while.
Partners