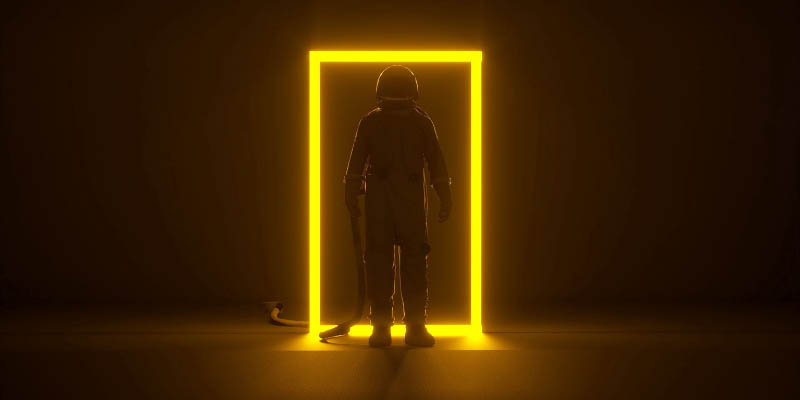 Queer Futures in Science Fiction Theatre Bee Scott
Talk
Date and time:

Thursday 8 June 2023, 8pm to 9pm

Location:

Online only

Admission:

Free admission, booking required
Event details
Many queer theorists and activists recognise that in their pursuit of a world in which everyone can live equally, they are engaging with a kind of science fiction.
In this spirit, queer-centric science fiction narratives are having a renaissance in print media and are gaining ground across film, TV and video games.
But what does science fiction theatre tell us about how we imagine the future of queer people?
Although the presentation of sci-fi theatre continues to transform as evolving sci-fi and theatrical conventions meet and meld, the future-looking narratives we stage tend to follow distinct patterns.
Learn more about these patterns from queer science fiction theatre artist and researcher Bee Scott, who, in this fascinating talk, will chart the subversive history of Western sci-fi theatre - from the 1920s theatrical sensation Rossum's Universal Robots to the present-day UK fringe theatre scene.
Touching on recurring themes in sci-fi theatre - climate change, artificial intelligence and the future of reproduction - Bee reviews the role queer people have traditionally played in these stories. Looking ahead, she explores how writers and makers of queer plays are reinvestigating and challenging our assumptions about the future of queer life.
This event will take place live on Zoom Webinar. You will receive a link to join a couple of days before the event and a reminder an hour before. During the event, you can ask questions via a Q&A function, but audience cameras and microphones will remain muted throughout.
About the speaker
Bee Scott is a queer science fiction theatre artist and researcher. Born in California, Bee came to the UK in 2015 to complete her MA in Music Theatre at the Royal Central School of Speech and Drama, University of London. She is currently a Creative Practice PhD candidate at the University of York's School of Arts and Creative Technologies. In her research, she analyses how reproductive futurism has influenced the imagined role of queer people in plays about humanity's future. Through her own writing and theatre projects, she investigates and trials methods for destabilising and challenging these narrative patterns.
Partners