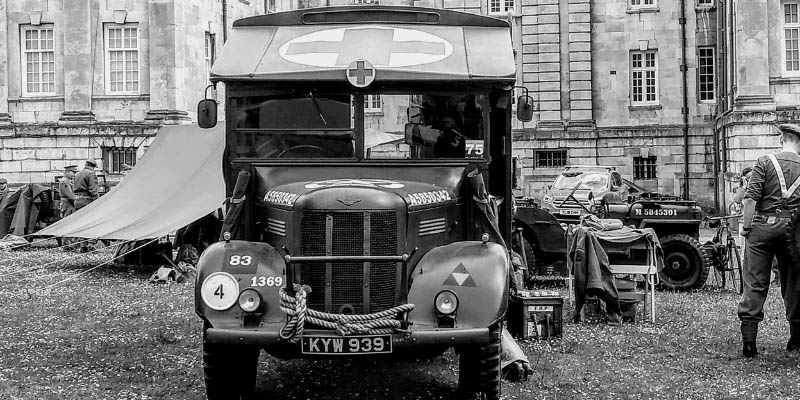 Rediscover D-Day
Exhibition
This event has now finished.
Date and time:

Sunday 4 June 2023, 10am to 3pm

Location:

In-person only
Eye of York (lawn outside York Castle Museum) (Map)

Admission:

Free admission, booking not required
Event details
The D-Day operation on 6 June 1944 was the largest invasion in history.
Rediscover stories from this crucial event with the East Yorkshire Regiment Living History Group.
Join us to find out about the men, kit and vehicles involved in the Normandy landings, which were the beginning of Allied efforts that, ultimately, would lead to the liberation of Western Europe, the defeat of Nazi Germany and the end of WWII.
Image credit: © York Army Museum
York Army Museum
York Army Museum is home to the collections of the Prince of Wales's Own Regiment of Yorkshire and the Royal Dragoon Guards. One infantry, one cavalry, both are built on the histories of earlier regiments, spanning over 300 years of British military history. As a descendant of the Prince of Wales's Own, the museum is also home to the collection of the modern Royal Regiment of Yorkshire.
Connect with York Army Museum online:
Partners