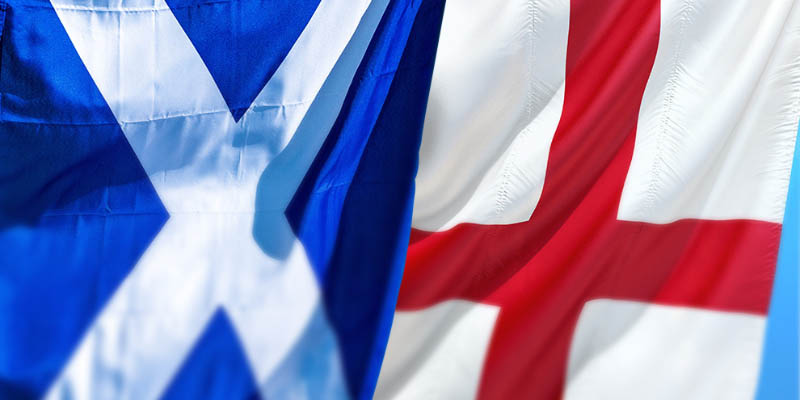 Post Brexit: Reimagining Scottish-English relations Ian Blackford in conversation with Gavin Esler
Talk
This event has now finished.
Date and time:

Wednesday 14 June 2023, 6.30pm to 7.30pm

Location:

In-person only
Piazza Building, Campus East, University of York (Map)

Admission:

Free admission, booking required
Event details
The relationship between Scotland and England is complex and multidimensional, even more so post Brexit.
Join us for a lively discussion on UK politics with Scottish MP Ian Blackford and award-winning broadcaster and writer Gavin Esler, who will focus on the relationship between Scotland and England in the recent past, and explore the potential for creating a more constructive and positive relationship going forward.
Within this context, Ian and Gavin will examine the role of parliament in a post-Brexit age of politics and address the crucial question of whether and how an independent Scotland could co-exist with the rest of the UK.
About the speakers
The Rt Hon Ian Blackford is the Scottish National Party (SNP) MP for Ross, Skye and Lochaber, and has been an MP continuously since May 2015. He was the Leader of the SNP at Westminster for five years until he stood down in December 2022. He pledged to continue as an MP and was appointed the SNP's business ambassador by party leader Nicola Sturgeon. He lives in Glendale, Isle of Skye with his wife Ann.
Gavin Esler is an award-winning broadcaster and podcaster, journalist and writer. He is the holder of a Royal Television Society award, a Sony Gold (radio) award, and two Lovie awards for his podcast series about Vladimir Putin, The Big Steal. He is the author of five novels (Loyalties, Deep Blue, The Blood Brother, A Scandalous Man and Power Play) and four non-fiction books (The United States of Anger, Lessons from the Top, Brexit Without the Bullshit and How Britain Ends). His latest book, Britain Is Better Than This, will be published by Head of Zeus in September.
Partners