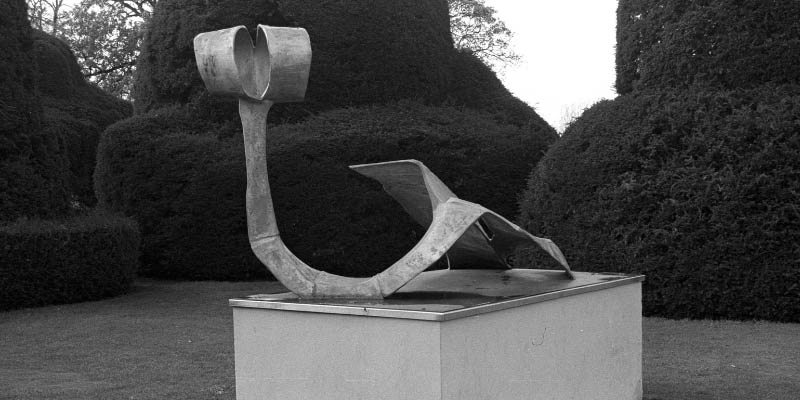 Sculpture Trail - CANCELLED Helena Cox
Tour
Date and time:

Wednesday 7 June 2023, 2pm to 3pm

Location:

In-person only
JB Morrell Library, Campus West, University of York (Map)

Admission:

Free admission, booking required
Event details
Please note that this event may be rescheduled.
University of York campus is home to a sculpture trail consisting of 15 sculptures, all of which are part of the University's art collection. This tour led by curator Helena Cox will focus on the highlights from the sculpture collection, including Barbara Heptworth's "Antiphon" from 1970, and Gordon Young's "Singing Stone" from 2015 - the tallest sculpture on campus. Helena will talk about the individual sculptures as well as introduce the the history of the sculpture collection and plans for the future, including collection care and future expanding of the trail. The tour is open to all, no prior knowledge necessary!
Meeting point: outside the JB Morrell Library, University of York.
Please note that this tour includes covering some distances across the campus and the participants need to be able to manage to stand and walk for the duration of the tour.
About the speaker
Helena Cox is a curator and art historian based in York. She has Czech roots and spent bits of her life in Japan and Sweden, popping over to the USA every now and then. In January 2022, Helena was appointed the inaugural Art Curator at the University of York, where she oversees a collection of a wide range of works. Helena previously worked as a Curator at Beverley Art Gallery in East Yorkshire, where she was responsible for a collection of late Victorian and Modern British painting, and curated exhibitions with local, national and international contemporary artists. Before settling in the UK, Helena worked as a Curator at the Japanese and Korean Collection at the National Museum in Prague, Czech Republic. Helena has co-authored three monographs and published a number of articles on Japanese, British and Czech art. She is currently finishing her PhD in Art History at the University of York, researching the Czech response to British art around 1900. In her curatorial role, Helena is dedicated to making art at the University of York accessible for everyone to enjoy.
Partners