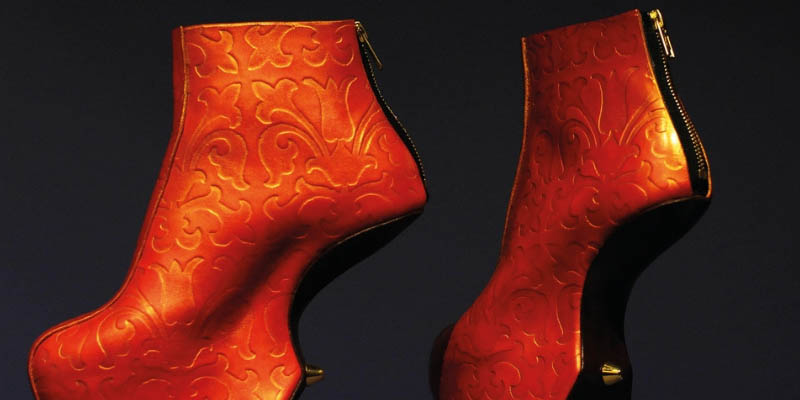 Shoes: An illustrated history Rebecca Shawcross
Talk
This event has now finished.
Date and time:

Sunday 4 June 2023, 2pm to 3pm

Location:

In-person only
Tempest Anderson Hall, Museum Gardens (Map)

Admission:

Free admission, booking required
Event details
Shoes have always been more than just a practical necessity. They reveal the culture of the times in which they were worn - the sexual morals, the social power play, as well as the endless shifting of fashion.
Rebecca Shawcross, Senior Shoe Curator at Northampton Museum and Art Gallery, takes you on a fascinating journey - packed with social and historical detail - of making and wearing, of the spectacular and the everyday, of conforming and rebelling.
Revealing a beautiful array of shoes from all over the world, Rebecca will also discuss sustainability issues, the latest developments in design and technology, as well as the influence of social media and celebrity endorsement.
From chopines to stilettos and Louis XIV to Louboutin, learn all about this ultimate object of desire, from antiquity to the present.
Book sales
You can buy copies of many of our speakers' books from Fox Lane Books, a local independent bookseller and Festival partner. In some cases, author signed bookplates are available too.
About the speaker
Partners