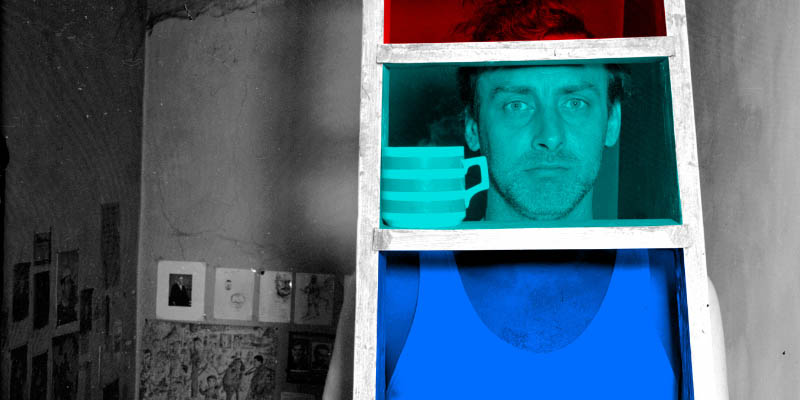 Spike Milligan: The unseen archive Jane Milligan, Sebastian Barfield, Georgina Pike and Siân Price - chaired by Gary Brannan
Film
Panel discussion
Date and time:

Sunday 11 June 2023, 6pm to 8.30pm

Location:

In-person only
Piazza Building, Campus East, University of York (Map)

Admission:

Free admission, booking required
Event details
Uncovering new material after a great artist has passed on is not unheard of, but not often is it to the tune of hundreds of papers and recordings, including an entire unpublished play, paintings and music demos.
Now collated into a feature-length documentary, Spike Milligan: The Unseen Archive tells a fascinating, nuanced story of the inimitable comic genius and former Goon.
Join us for a film screening including panel discussion and Q&A with Spike's daughter Jane Milligan, Director Sebastian Barfield, Assistant Producer Georgina Pike and Executive Producer Siân Price, chaired by archivist Gary Brannan.
Our panellists will provide fascinating behind-the-scenes insights as they talk about the making of this amazing documentary, the incredible archive that gives a magical glimpse into the mind of the actor, comedian, writer, musician, poet and playwright, and how it felt to find this treasure trove of Spike's life and work.
Image credit: © V&A Images / Alamy Stock Photo
About the speakers
Jane Milligan is Spike Milligan's daughter. Her various theatre credits include Marge in Kinky Boots (Adelphi Theatre, West End), Rosie in Mamma Mia (Novello, West End), and pantomimes such as Aladdin and Sleeping Beauty. Jane's film credits also include The Life and Death of Peter Sellers and Puckoon. She is a member of the band Red Box on keyboards and backing vocals.
Sebastian Barfield is the producer-director of Spike Milligan: The Unseen Archive. An experienced programme-maker specialising in history, music and arts programmes, Barfield's work has been recognised at the Grierson Awards, RTS Programme Awards and the International Emmys. He has worked with a wide range of presenters, projects and partners, including Jim Moir (Vic Reeves), BBC Two and Tate.
Georgina Pike is the Assistant Producer of Spike Milligan: The Unseen Archive. She previously worked in drama production and was June Brown's PA on EastEnders before moving into factual television. Her range of credits include Edward VIII: Britain's Traitor King (Channel 4), Grace Kelly: The Missing Millions (Channel 5), The Great British Dig (Channel 4), Accidental Renovators (BBC), The One Show (BBC) and Fighting For Air (BBC).
Siân Price is the Executive Producer of Spike Milligan: The Unseen Archive. Specialising in history/archaeology, features, living history and the arts, she has show-run numerous series including Time Team (Channel 4) and Coal House (BBC One). Siân is also a multi-award-winning radio producer and author of If You're Reading This - a history of soldiers' farewell letters.
Gary Brannan is Keeper of Archives and Special Collections at the Borthwick Institute for Archives at the University of York. He has special responsibility for its medieval collections and looks after access to the archives' collections. He has been involved in many different projects, including digitisation, social media, web development, research services, and more.
Partners