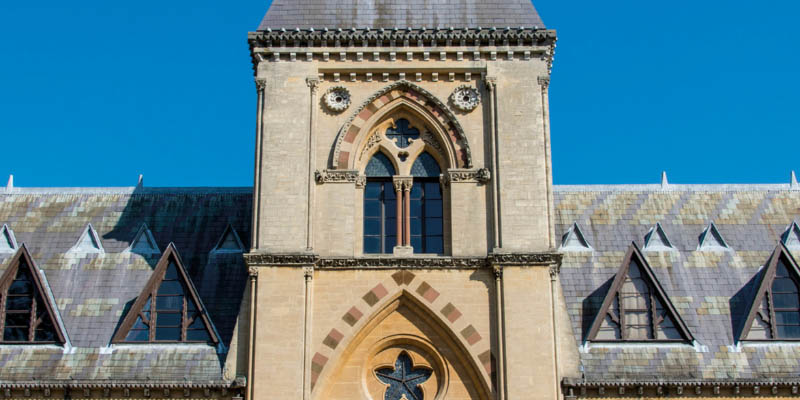 A Story in Stone: From York to Oxford Nina Morgan
Talk
Date and time:

Wednesday 14 June 2023, 7pm to 8pm

Location:

In-person only
Tempest Anderson Hall, Museum Gardens (Map)

Admission:

Free admission, booking required
Event details
The geologist John Phillips arrived in Oxford from the Yorkshire Museum in 1853 and played a key role in the design of the Oxford University Museum of Natural History - one of the most important Gothic revival buildings of the 19th century.
Every element of the building was designed to teach science. Join geologist and science writer Nina Morgan to find out how - and learn a lot about geology along the way.
Yorkshire Philosophical Society
The society was formed in 1822, when 'natural philosopher' was the term used for a scientist, and the traditional name has been retained. The society continues to pursue the aim of promoting the public understanding of science by providing a programme of lectures for the public and activities for members, as well as awarding grants and prizes to qualifying organisations and students.
Connect with Yorkshire Philosophical Society online:
Yorkshire Philosophical Society Website
Yorkshire Philosophical Society Twitter
About the speaker
Nina Morgan is a science writer based near Oxford with a DPhil in Geology. She writes about a wide range of science and technology subjects, and produces a regular column on the history of geology for Geoscientist magazine, the membership magazine of The Geological Society of London.
Partners