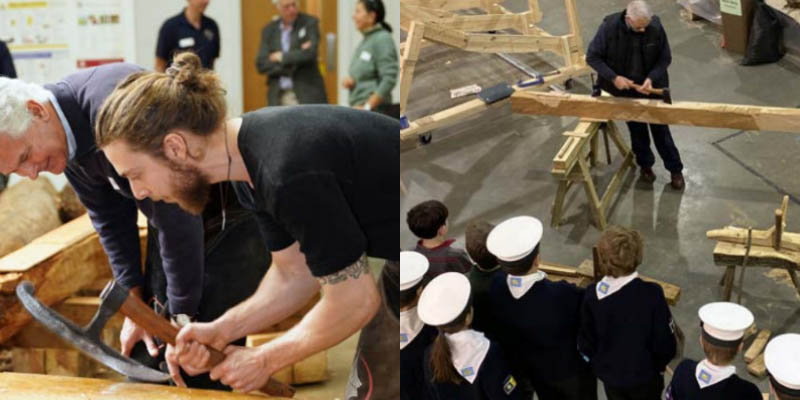 Sutton Hoo: Exhibition and woodwork
Demonstration
Exhibition
Date and time:

Saturday 10 June 2023, 10.30am to 5pm

Location:

In-person only
Piazza Building, Campus East, University of York (Map)

Admission:

Free admission, booking not required
Event details
The Sutton Hoo Ship's Company based in Woodbridge, Suffolk, is reconstructing the giant 90ft-long ship discovered under a mound at the royal burial ground of Sutton Hoo in 1939.
Join us for an exhibition including videos, oars, maps, models and more, which tells the story of the reconstructed ship so far, what it is made of and how it is held together to survive the winds, waves and tides of the planned voyages.
You'll also be able to see the Anglo-Saxon tools such as axes and draw-knives that have been replicated to fashion the oak for the ship, and discover how the five-metre-long oars are being made.
Suitable for all the family - no booking needed, just drop by!
Image credit: © Sutton Hoo Ship's Company
Partners