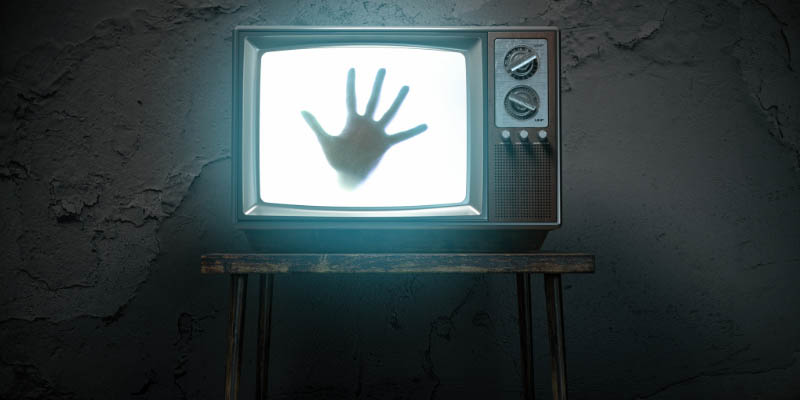 Television/Death Helen Wheatley in conversation with Ruth Penfold-Mounce
Talk
This event has now finished.
Date and time:

Sunday 11 June 2023, 6pm to 7pm

Location:

In-person only
Ron Cooke Hub, Campus East, University of York (Map)

Admission:

Free admission, booking required
Event details
How are death, dying and bereavement represented on television, and how can television 'bring back the dead'?
Film and TV studies expert Helen Wheatley of the University of Warwick shares her most recent research on this topic, in conversation with death studies scholar Ruth Penfold-Mounce of the University of York.
From melodramas to the ghost serial, from historical to contemporary factual television, Helen will reveal how TV can provide us with emotionally realistic representations of grief, bereavement and death-related trauma, and how it can offer us access to the dead.
Join us for a fascinating discussion that will reveal television as the posthumous medium par excellence.
About the speakers
Helen Wheatley is Professor of Film and Television Studies, partnerships lead for the Warwick Institute of Engagement and co-founder of the Centre for Television Histories at the University of Warwick. She works collaboratively with archives and curators to engage the public with the history of British broadcasting, and has twice been awarded the university's prizes for impact/community engagement for this work. Her most recent book, Spectacular Television: Exploring Televisual Pleasure, won the BAFTSS Award for Monograph of the Year in 2017. Her next book, Television/Death, will be published by Edinburgh University Press in early 2024.
Ruth Penfold-Mounce is a Senior Lecturer in Criminology in the Sociology Department at the University of York. Her background in Sociology is united with an interest in crime and deviance, death studies and popular culture and celebrity. Notably she is now developing a career focus on pedagogy (the method and practice of teaching). She is the Deputy Head of Department (Teaching, Learning and Assessment) as well as the current Chair of Board of Studies. Ruth has established the Death and Culture Network (DaCNet) at York. She is regularly asked to speak at academic events and does much public engagement work particularly through the annual York Dead Good Festival and York Festival of Ideas. She has filmed with the BBC's Hairy Bikers, and BBC4, as well as recording with Radio 4 and writing for award-nominated blogs and scholarly sites such as The Conversation.
Partners