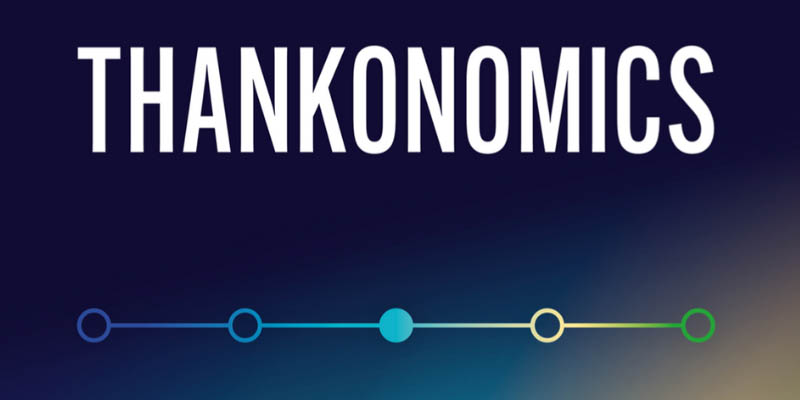 Thankonomics: The value in appreciation Andrew Robshaw
Talk
This event has now finished.
Date and time:

Wednesday 7 June 2023, 6pm to 7pm

Location:

In-person only
Church Lane Building, Campus West, University of York (Map)

Admission:

Free admission, booking required
Event details
Thankonomics is a new concept developed by York-based author, Andrew Robshaw, who highlights that, through value and appreciation, we can challenge the fundamentals of business and economics.
Value is created everywhere - yet there is no all-encompassing definition. Discover how we can define and capture value and appreciation, and how the Thankonomics model can help us end poverty and create a fairer and happier work environment.
Find out more about Thankonomics
Book sales
You can buy copies of many of our speakers' books from Fox Lane Books, a local independent bookseller and Festival partner. In some cases, author signed bookplates are available too.
About the speaker
Andrew Robshaw is Managing Director of Value Synergistics and an expert in strategy, international business and new market development. He is also Sloan Fellow at London Business School. Andrew holds an MSc in Business Strategy, Administration and Leadership (specialising in Enterprise Development), an MSc in Bio-aeronautics from the Cranfield Institute of Technology, and a BSc in Animal Science from Nottingham University. He started as a trainee commodity trader in the City of London, then founded and ran a successful trans-European logistics company in France, before emigrating to Chile to run the British Chilean Chamber of Commerce in Latin America. He also ran the Australian and Norwegian Bi-National Chambers of Commerce in Chile. In 2009 he was diagnosed with Parkinson's Disease, which led him to focus his perspective on his life mission: to develop the revolutionary new business paradigm from the first principles which will modify the parameters of the global economy to the benefit of everyone in society. Thankonomics was launched as a book and concept in York just over a year ago.