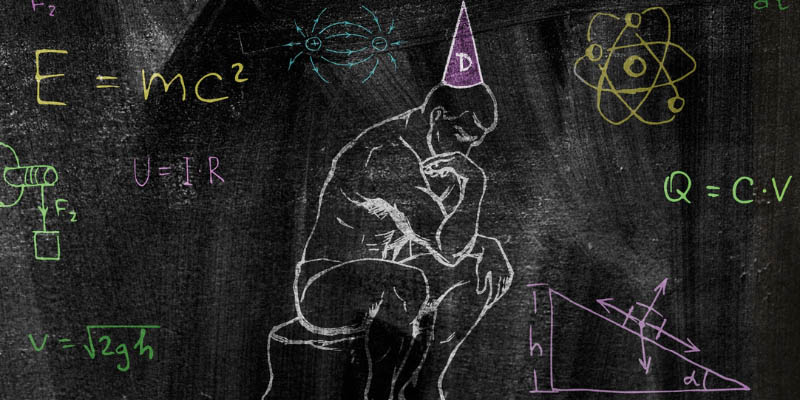 The Limits of Genius - CANCELLED Katie Spalding
Talk
This event has now finished.
This event has been cancelled.
Date and time:

Wednesday 7 June 2023, 6pm to 7pm

Location:

Online only

Admission:

Free admission, booking required
Event details
The more you delve into the stories behind history's greatest names, the more you realise they have something in common: a mystifying lack of common sense.
Take Marie Curie, famous for both discovering radioactivity and having absolutely zero lab safety protocols. Or Lord Byron, who literally took a bear with him to university. Or James Glaisher, a hot-air balloon pioneer who nearly ended up as the world's first human satellite.
Join science writer Katie Spalding to hear the hilarious stories of these and other celebrated historical figures that demonstrate the fine line between 'genius' and 'extremely lucky idiot'.
From Nikola Tesla falling in love with a pigeon to non-swimmer Albert Einstein's near-fatal love of sailing holidays, hear all about the so-called brightest and best of humanity doing some really dumb stuff.
These are the stories that deserve to be told but never are: the hilarious, regrettable and downright baffling lesser-known achievements of the 'geniuses' who somehow managed to bungle their way into our history books.
This event will take place live on Zoom Webinar. You will receive a link to join a couple of days before the event and a reminder an hour before. During the event, you can ask questions via a Q&A function, but audience cameras and microphones will remain muted throughout.
Book sales
You can buy copies of many of our speakers' books from Fox Lane Books, a local independent bookseller and Festival partner. In some cases, author signed bookplates are available too.
About the speaker
Katie Spalding spent 10 years of her life studying maths, receiving her PhD diploma in 2018 and appearing on University Challenge twice. She currently works as a freelance writer for the science news website IFLScience, having previously supplied research for the TV show QI and its sister podcast No Such Thing As A Fish. Her articles have also appeared in HuffPost, PoliticsMeansPolitics, and the educational journal Maths in Schools, among others.
Partners