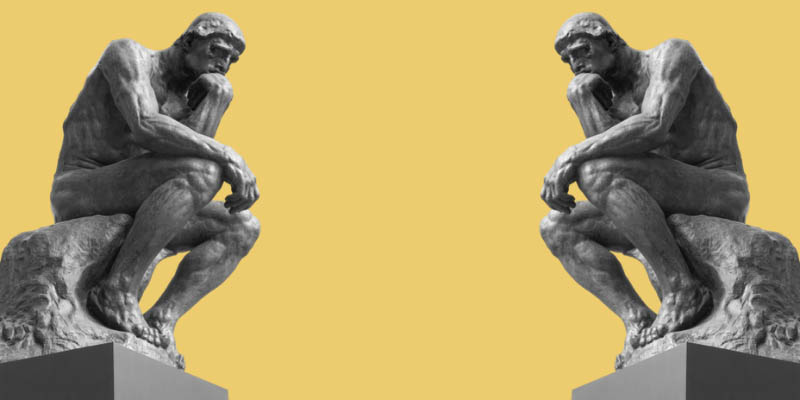 Research in UK and French Creative Industries Keti Irubetagoyena, Kelly Paulme, Carol Bell, Tom Higham and Pierre Aumont
Panel discussion
This event has now finished.
Date and time:

Saturday 3 June 2023, 12pm to 1.15pm

Location:

In-person only
Tempest Anderson Hall, Museum Gardens (Map)

Admission:

Free admission, booking required
Event details
Join our panel as we ask: where next for the Creative Industries and our next generation of Artists and Creative professionals?
A few weeks after the announcement that the UK Government are planning a 50% cut to the higher education arts budget, in favour of so called high-value subjects, Emmanuel Macron launched a policy, Pass Culture, wherein the government allocates about £260 to each 18-year-old to spend on music, film, books, instruments or even video games.
In addition, the France Relance (or 'relaunch') fund apportioned €2 billion over two years to culture recovery in the wake of the pandemic, and the Creative Europe fund almost doubled its budget to €2.4 billion over six years, in order to invest in actions that reinforce cultural diversity and respond to the needs of the cultural and creative sectors.
In a recent speech, the UK Chancellor, Jeremy Hunt, noted that the cultural industries had grown at twice the rate of the rest of the UK's economy over the last decade. Yet, since 2010, enrolment in arts GCSEs in the UK has fallen by 40% and the number of arts teachers has decreased by 23%. This shift is most pronounced among state schools in deprived areas, where pupils are far less likely to sing in a choir or play in an orchestra.
Considering these developments, what can these countries learn from each other?
Participants from France and the UK will discuss their experiences of cultural regeneration. We learn more about the University of PSL (Paris Sciences et Lettres) programme on art and sciences SACRe, and The University of Avignon's new The Villa Créative, a hybrid site for training, creation, innovation, experimentation and research. This unique place for meetings, sharing and collaboration will bring together the worlds of academia, research and entrepreneurship. We will also hear about projects in York, a UNESCO City of Media Arts.
Our panellists will explore examples of best practice and new approaches to research, creation and innovation, both in France and in the UK, asking: where are the areas for growth and opportunity, both internationally and closer to home?
This event is part of the Festival Focus Between Continents and Cultures.
Presented in collaboration with The French Embassy in the UK.
About the speakers
Keti Irubetagoyena completed a double curriculum of theoretical and practical research in theatre studies at the École normale supérieure of Lyon. She devoted her PhD to the art of acting, especially to an analysis of the stage presence - subjects that are now at the heart of her artistic career. Since 2010, she has developed her work in the form of cycles, carried out in close collaboration with various artists, including authors, photographers, musicians and chefs. Each cycle explores a social issue over a long period of time, through plays, research projects and mediation experiences (for example, the 'Eating' cycle, since 2019).
Keti Irubetagoyena combines her artistic and scientific work with a pedagogical activity, currently teaching at the Conservatoire National Supérieur d'Art Dramatique - Paris (CNSAD-PSL) and at the Ecole Supérieure de Théâtre de l'Union - Limoges (ESTU). For several years, she has also been involved in and initiated research projects on acting and/or stage presence. In 2021, her laboratory 'Scenic Uses of Food' was one of the winners of the call for projects 'research in theater and associated arts' of the Ministry of Culture.
Since 2019, she is the head of research at the CNSAD-PSL and a member of the SACRe laboratory of PSL University. Since September 2022 she is the theater referent of La Métive - Moutier d'Ahun. Keti is also an associate artist at Le Méta - Centre dramatique national Poitiers Nouvelle-Aquitaine.
In 2010, Kelly Paulme joined the kitchens of La Mirande, a Michelin-starred hotel-restaurant in Avignon, as an apprentice pastry chef. She began her training under the direction of pastry chef Georges Lopez. She then advanced to join the Hotel de l'Europe, another Michelin-starred restaurant in Avignon, where she worked as second pastry chef.
In 2013, she left France for Oceania where she travelled for four years. As pastry chef at the Astrolabe, a gourmet restaurant in Noumea, she developed her teaching skills by training several apprentices and assistants. She also took advantage of a long period of work in the Australian bush to explore cooking meat over a wood fire, using techniques she learned from the Aborigines.
On her return from Oceania, she became head pastry chef at the gastronomic restaurant La Bohème in the Cheshire area in the UK, where she rediscovered the classics of French pastry. Unfortunately, a surgical accident disabled her right arm, pushing her to reinvent her practice.
Then she moved to Creuse to resume her studies and open a travelling canteen where she now revisits traditional cooking, which she embellishes with flavours brought back from her travels.
At the same time, she is enrolled in a Master's degree in English - Identity and Cultural Transfers and dedicates her thesis on conviviality in Anglo-Saxon countries.
Carol Bell OBE is a freelance consultant and the Associate Regional Director for Creative UK. Throughout her career she has developed and delivered many complex capital and revenue cultural and creative sector projects. As Newcastle Gatesheads's Director of Major Festivals & Events, Carol has led and implemented on a number of successful initiatives including Newcastle Gateshead's successful bid to host Great Exhibition of the North, which resulted in Newcastle and its partner town Gateshead being listed by the Rough Guide as the No.1 Place to Visit in the World in 2018. Content created focused on showcasing the regions strengths in innovation and creativity commissioning a range of content using digital, AR and VR technology. She was awarded an OBE in 2019 for services to the cultural sector across the North East.
Tom Higham is the Creative Director and founder of Mediale, an independent arts charity and agency based in Selby. They work with artists, developers, designers, arts organisations and policy makers all over the world to curate and produce ambitious artworks and creative projects. Tom is an experienced curator and producer of ambitious art projects, and interested in the enabling power of digital technology. He is inspired by creating well-considered, simple and effective projects with something to say. He is deeply committed to the development of arts, culture and creative technology in the UK, and the North in particular.
Pierre Aumont is Head of Partnerships and Economic Development at Avignon University and Villa Créative. The Villa Créative is a new hybrid site of Avignon University for training, creation, innovation, experimentation and research, opening its doors in 2024. This unique place for meetings, sharing and collaboration will bring together the worlds of academia, research and entrepreneurship around the University of Avignon's 'Culture, Heritage, Digital Societies' specialisation. Prior to this, Pierre worked as a Scientific Advisor at Codex Innovation, Managing Director at ATTOM, a digital manufacturing workshop and a design office, and as President of FABLAB Lyon. He also worked in Business Consulting at Alma GC in Risk Management and Grant Fundings, amongst other things.
Partners