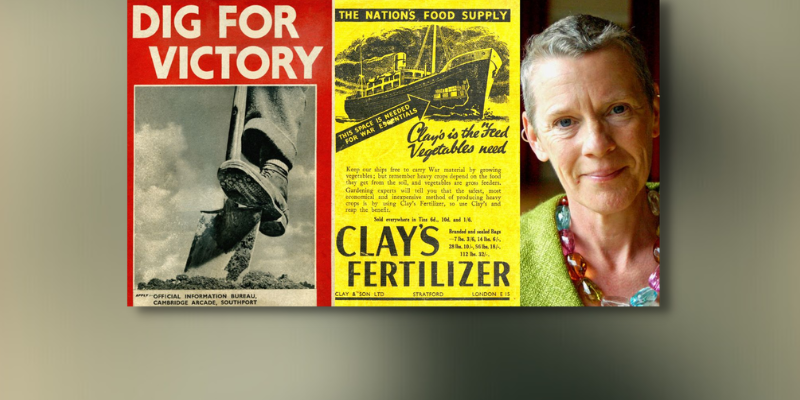 Digging for Victory: The wartime garden Twigs Way
Talk
This event has now finished.
Date and time:

Wednesday 14 June 2023, 7pm to 8pm

Location:

Online only

Admission:

Free admission, booking required
Event details
Digging for Victory or digging for dear life? Cloches against Hitler, beans as bullets, Cecil Middleton and the BBC allotment
From roses to rhubarb and from parsnips to pigs - this fascinating talk with garden historian, writer and researcher Twigs Way will explore the impact of WW2 on the garden.
Using photographs and images of the period we will march with the allotment army and learn just whose foot is on those Dig for Victory posters.
Image credit: © Twigs Way
York Army Museum
York Army Museum is home to the collections of the Prince of Wales's Own Regiment of Yorkshire and the Royal Dragoon Guards. One infantry, one cavalry, both are built on the histories of earlier regiments, spanning over 300 years of British military history. As a descendant of the Prince of Wales's Own, the museum is also home to the collection of the modern Royal Regiment of Yorkshire.
Connect with York Army Museum online:
About the speaker
Twigs Way is a garden historian, writer and researcher. Twigs is fascinated by the past and intrigued by the role of flowers, gardens and landscape in art and culture of all kinds. She has a particular interest in urban and suburban gardens and has written on the allotment and wartime gardens.
Partners