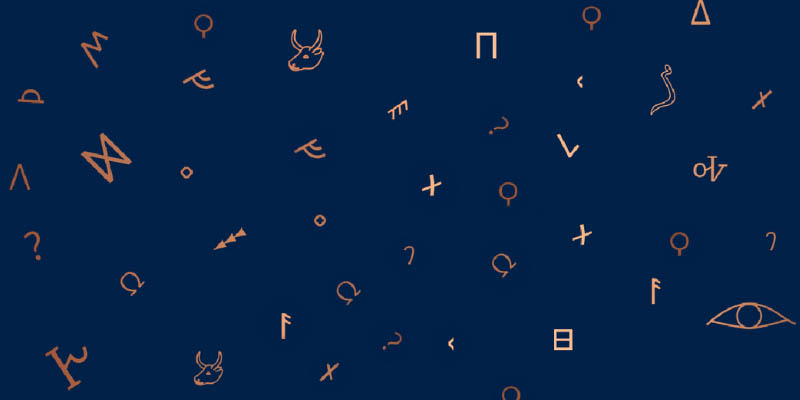 Why Is This a Question? Everything about the origins and oddities of language you never thought to ask In conversation with Paul Anthony Jones
Talk
This event has now finished.
Date and time:

Sunday 11 June 2023, 12pm to 1pm

Location:

In-person only
Ron Cooke Hub, Campus East, University of York (Map)

Admission:

Free admission, booking required
Event details
Why don't eleven and twelve end in -teen? The rest of our counting system sits in neatly arithmetical sets of ten, so why do these two rulebreakers seem so at odds with the numbers that follow them?
Admittedly, that's probably a question that might never have occurred to you. But if you're even remotely interested in the origins and oddities of language, it's likely also a question you're now intrigued to know the answer to.
Nor is it the only question: take a moment to think about how our language operates and even more spring mind. Why do these letters look the way they do? Why are some uppercase and others lowercase? Why are these words in this order? How are you understanding what these seemingly arbitrary shapes and symbols mean, while doubtless hearing them read to you in a voice inside your head? And what is this question mark really doing at this end of this sentence?
Join this conversation with author and linguist Paul Anthony Jones to discover the true nuts and bolts of language: the origins of our alphabet and writing system; grammatical rules and conventions; the sound structure of language; and even how our brains and bodies interpret and communicate language itself.
Come along for a fascinating and enlightening exploration of linguistic questions you've likely never thought to ask.
Book sales
You can buy copies of many of our speakers' books from Fox Lane Books, a local independent bookseller and Festival partner. In some cases, author signed bookplates are available too.
About the speaker
Paul Anthony Jones studied English language at the University of Newcastle before completing a Masters degree in language and linguistics, specialising in historical linguistics, the etymology of place names and psycholinguistics. His research into the origins of local place names inspired his first book The British Isles: A Trivia Gazetteer (2012), which brought together the histories and claims to fame of more than 1,000 different towns and cities across Britain and Ireland. Paul's longtime interest in etymology inspired his second book, Haggard Hawks and Paltry Poltroons (2013), named as one of the Guardian's best language books of the year. In 2013, he also set up the popular Twitter account @HaggardHawks, which, together with its tie-in blog and website, is a mainstay of the online linguistic community. Alongside writing books - nine so far in total - and curating the @HaggardHawks Twitter feed and website, Paul appears weekly on BBC Radio Newcastle. He is also a classically trained pianist with a particular interest in the works of JS Bach. He lives in Newcastle upon Tyne.
Partners