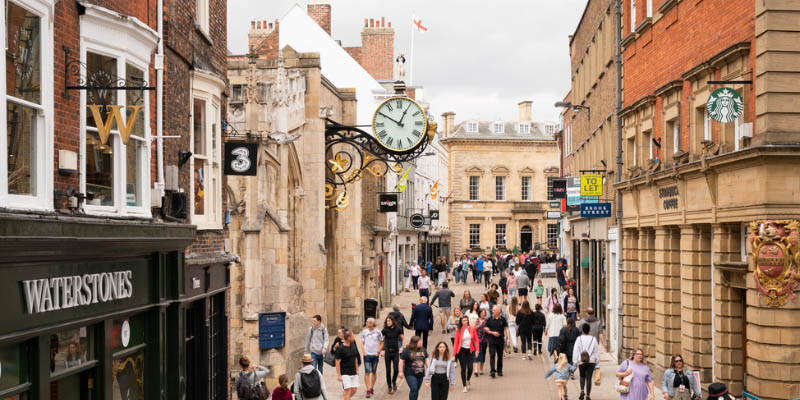 StreetLife: Rediscover and reimagine Coney Street
Visit the StreetLife Hub to explore the fascinating history and vibrant future of Coney Street, one of York's most familiar thoroughfares, through exhibitions, events and activities for all ages.
Coney Street, York's ancient high street, was once a hub for leisure, a site of civic business and pageantry, a bustling home for York's diverse communities, a stopping place for strangers, the centre of York's ancient Jewish community and connected to the River Ouse in ways that now feel hard to imagine. The StreetLife Hub is home to hands-on and immersive experiences created by community- and creativity-driven research to bring the multiple histories and creative spirit of Coney Street to life.
Use the past to think differently about the future and design your own high street, and be inspired by exhibitions of historic and contemporary print to try your hand at letterpress and linocut printing in our studio. Experience the street afresh by attending performances and workshops and exploring interactive visualisations, and book tours that tell of York's musical past and bring to light lesser-known histories.
Visit the StreetLife website to find out more about the programme of events and to book your free tickets.
This event is part of the University of York's StreetLife project funded by the Higher Education Innovation Fund (HEIF).
Accessibility information for the StreetLife Hub
Image credit: © Alex Holland
Partners